Seven Before Watchmen Titles Announced!

Today DC Entertainment made official that they will publish all-new stories expanding on the Watchmen universe this summer. Before Watchmen will be the collective banner for all seven titles in the project.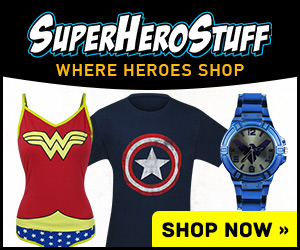 After months of leaked rumors and denials by DC, the "Watchmen 2" project and it's titles were finally made public. Most of the rumors turned out to be true.
The seven titles that comprise Before Watchmen are as follows:
RORSCHACH (4 issues) – Writer: Brian Azzarello. Artist: Lee Bermejo
MINUTEMEN (6 issues) – Writer/Artist: Darwyn Cooke
COMEDIAN (6 issues) – Writer: Brian Azzarello. Artist: J.G. Jones
DR. MANHATTAN (4 issues) – Writer: J. Michael Straczynski. Artist: Adam Hughes
NITE OWL (4 issues) – Writer: J. Michael Straczynski. Artists: Andy and Joe Kubert
OZYMANDIAS (6 issues) – Writer: Len Wein. Artist: Jae Lee
SILK SPECTRE (4 issues) – Writer: Darwyn Cooke. Artist: Amanda Conner
Also according to DC, "Each week, a new issue will be released, and will feature a two-page back-up story called CURSE OF THE CRIMSON CORSAIR, written by original series editor Len Wein and with art by original series colorist John Higgins. There will also be a single issue, BEFORE WATCHMEN: EPILOGUE, featuring the work of various writers and artists, and a CRIMSON CORSAIR story by Wein and Higgins."
"It's our responsibility as publishers to find new ways to keep all of our characters relevant," said DC Entertainment Co-Publishers Dan DiDio and Jim Lee. "After twenty five years, the Watchmen are classic characters whose time has come for new stories to be told. We sought out the best writers and artists in the industry to build on the complex mythology of the original. Comic books are perhaps the largest and longest running form of collaborative fiction. Collaborative storytelling is what keeps these fictional universes current and relevant."
Dave Gibbons, co-creator of Watchmen and original series artist, had this to say about the project: "The original series of WATCHMEN is the complete story that Alan Moore and I wanted to tell. However, I appreciate DC's reasons for this initiative and the wish of the artists and writers involved to pay tribute to our work. May these new additions have the success they desire."
Not everyone is happy though. Speaking to The New York Times, Alan Moore, Watchmen co-creator and writer, called the endeavor "completely shameless." He added, "I tend to take this latest development as a kind of eager confirmation that they are still apparently dependent on ideas that I had 25 years ago." Stating that the work only weakened the argument that comics were an authentic form of literature, Moore stated, "As far as I know, there weren't that many prequels or sequels to 'Moby-Dick.' "
Here are a few quotes from interviews:
J. Michael Straczynski
The first time Dan DiDio mentioned it was, I believe, a couple of years ago, in a "wouldn't it be cool if…?" sort of way. Initially, I think he was looking at a way to go slowly with one or two characters, such as Dr. Manhattan, but gradually grew to believe there might be a larger canvas on which he could make this happen. But that's emblematic of how Dan works; he really focuses in on the characters and has shown himself willing to reinvent titles, characters, worlds and situations to make them more current and contemporary, as he did with the recent multi-title relaunches and the Earth One OGNs.

The easy path to an event is, "Okay, we're going to come up with a reason for the Justice League to fight the Justice Society — then, next summer, we'll find an excuse for the Justice Society to fight the Teen Titans — and then the Teen Titans and the Justice Society can fight the Justice League and the Challengers of the Unknown!" And there are plenty of good reasons to go that way. Lord knows, it's safer. The harder, and riskier path is to reconsider and relaunch every major title in your library, or in this case, to bring back characters and a universe no one has dared touch in 25 years and say, "Okay, what can these characters tell us about the world we live in as seen through the eyes of readers in 2012 that's new? What can we learn from them? What kinds of stories can we tell about them now that we couldn't tell 25 years ago?" It's a gutsy move, any way you want to slice it.
Len Wein
"As far as I know there are no plans for more books after this, but 25 years ago there were no plans for these books, so who truly knows? I think reboots are almost mandatory in an industry that has existed for over three-fourths of a century now. The need to inject new blood, new ideas, new approaches, is the only thing that keeps our readers coming back for more."

John Higgins
"The challenge is to make the stories modern and relevant to 2012 and to show what can be done with respect and consideration for the source material that has inspired so many people over the years. By adding to the mythos and not to detract from it. "'The Watchmen' had such an influence on graphic storytelling since it first appeared and is a timeless classic. If we can create a new set of stories that can be enjoyed 25 years on, that would be an achievement and a reward in itself."

Darwyn Cooke
"I don't feel any more trepidation than Alan [Moore] did by refitting the Charlton characters. It feels like the right time and the right place and I think I have a strong idea."
"I said no out of hand because I couldn't think of a story that would measure up to the original — and let's face it, this material is going to be measured that way — and the other thing is, I frankly didn't want the attention. This is going to generate a lot of a particular type of attention that's really not my bag. But what happened is, months after I said no, the story elements all just came into my head one day; it was so exciting to me that, at that exact moment, I started seriously thinking about doing the book."
Before Watchmen debuts this summer, until then, here are high resolution images of the covers for the titles.
– The Comic Book Critic