Comic Book Critic First Ever Prize Giveaway!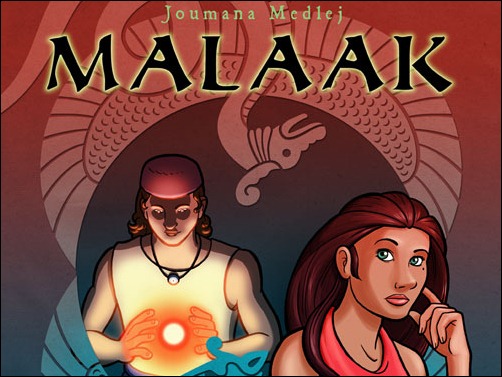 Comic Book Critic is celebrating it's first anniversary in February 2012 and we'd like to thank everyone that makes this site possible – our readers! We've grown very quickly thanks to all of our followers, Thank You!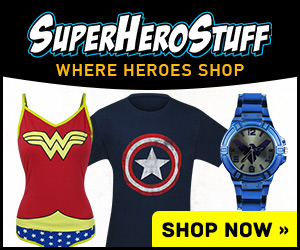 So I decided to get together a few books and give them away to a lucky reader as a token of our gratitude. It's very easy to enter the giveaway and you could come away with a few extra books to read.
I'd especially like to thank Joumana Medlej, who contributed an autographed copy of her self-published work for our giveaway! You can find more info on her and her works below.
So let's get on with it.
UPDATE: Entrants are no longer required to have a Twitter account or follow us on Twitter. You can now enter with your name and a valid e-mail address.
Contest Rules:
1. Follow us on Twitter. If you already follow us, skip to #2. If you don't use Twitter or don't want to follow us, skip to 2a.
2. Tweet or retweet the following: "Follow @comicscritic and enter to win their prize giveaway contest here: http://goo.gl/qcTSd Bonus autographed book! #cbccontest"
2a: UPDATE: You can also enter with your name and e-mail address using the form below or send us an e-mail with "contest Entry" as the subject to contest@comicbookcritic.net:
[si-contact-form form='1′]
3. One entry per person.
4. That's it!
There will be one grand prize winner that will receive all of the books listed on this page. To be eligible, all entrants must have a mailing address in the United States or Canada AND be 18 years of age or older. Sorry, we cannot make international shipments at this time.
The Comic Book Critic Prize Giveaway Contest #1 begins on January 30th, 2012 and ends on Tuesday February 21, 2012 at midnight Pacific time.
A winner will be chosen at random from all eligible entries on February 22nd and will be contacted via their Twitter account or e-mail.
In the event that the winner is ineligible, refuses the prize, or does not respond within three (3) days, another winner will be chosen from the remaining eligible entries.
Privacy guarantee: Your e-mail, name, or personal information will never be sold, used, or disclosed without your prior explicit consent.
To keep up with us and for info of more giveaways in the future, please follow us at these locations:
Thank you and Good luck!
Here are the prizes!
Pigs #1 (Image) by Nate Cosby, Ben McCool, and Breno Tamura.
John Byrne's Next Men #1 (IDW) by John Byrne.
Xenoholics #1 (Image/Shadowline) by Joshau Williamson and Seth Damoose.
The Defenders #1 (Marvel) by Matt Fraction and Terry Dodson.
John Carter: World of Mars #1 (Marvel) by Peter David and Luke Ross.
Incredible Hulk #2 (Marvel) by Jason Aaron and Marc Silvestri.
Special Bonus Prize: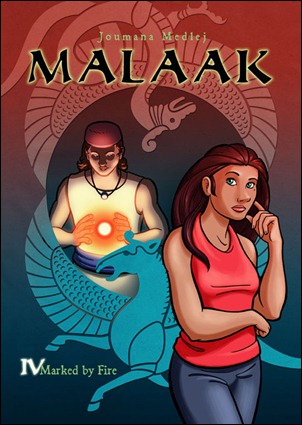 An autographed copy of Malaak: Volume IV Marked by Fire by Lebanese comic creator Joumana Medlej. The book is an oversized A4 format (11.7 x 8.3 in) printed in full color on semi-gloss paper w/ bonus pages by 3 guest artists. Joumana is the writer, artist, inker, colorist, letterer, and publisher of Malaak. She took time from her busy schedule to autograph and mail us a copy of her latest volume for a lucky winner of our giveaway!
For more information on the Malaak, visit the website.
Author bio:
Joumana started drawing sometime in middle school and has not been able to stop since. Self-taught in figure drawing and comic theory, she enrolled in the American University of Beirut and graduated in 2001 with a Bachelor's in Graphic Design. She was a TV animator for a brief spell before going freelance to expose herself to different jobs and creative hobbies. She was involved in mail art, learned bookbinding and other crafts, experimented with mixed media and watercolor, which gave rise to several exhibits, as did her travel photography. Eventually she came around full circle to her first love: graphic novels and illustration. She is currently most focusing on her comic book, Malaak: Angel of Peace, and on co-authoring of a series of Lebanese Heritage books for young readers. She is also assistant to the master calligrapher Samir Sayegh, and art director/concept artist of Quirkat Digital Entertainment Solutions.
If you find this site useful and would like to help us maintain it, please click on the ads at the top of the page and the sidebars. We do not make money on this site and it would go a long way to help pay our hosting costs. Thank you!!
– The Comic Book Critic