Star Trek™ Meets Planet Of The Apes!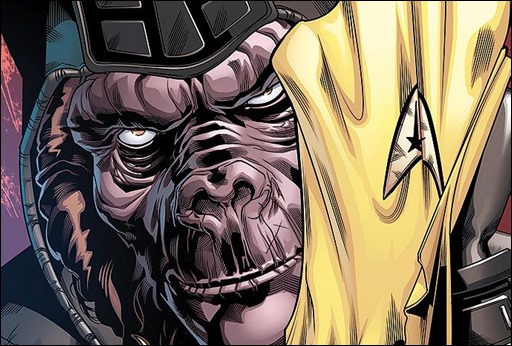 IDW Publishing Partners With Boom! Studios For Epic Crossover
IDW Publishing and BOOM! Studios have partnered for the first time to bring us Star Trek/Planet of the Apes: The Primate Directive by writers Scott and David Tipton and artist Rachael Stott.
Press Release
Have you ever wondered what it would be like to "mind-meld" with a sentient ape? Or wanted to see a Klingon on horseback, brandishing a rifle? Readers will soon have a chance to peek into just such an alternate future, as IDW Publishing partners with BOOM! Studios for the crossover event of the year: Star Trek/Planet of the Apes.