Image Comics made 12 earth-shattering announcements today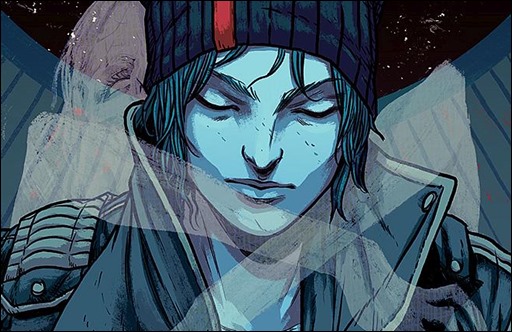 Image Comics, not to be outdone by Dark Horse's announcement, has announced 12 exciting new projects featuring some of the industry's top creators slated for 2014 – 2015.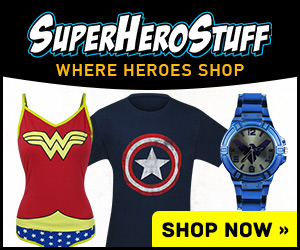 Press Release
For the first time ever, the eagerly-anticipated Image Expo—a showcase for exciting new projects and creators as they join the Image Comics team—went on-location to San Diego and kicked off San Diego Comic Con International's preview night with a slew of exciting announcements.
Twelve announcements were made, including:
Rick Remender and Sean Gordon Murphy's TOKYO GHOST:
TOKYO GHOST welcomes readers to the isles of New Los Angeles, 2189. Humanity has become nothing more than a sea of consumers, ravenous and starving wolves, sick from toxic contamination, who have to borrow, beg, and steal for the funds to buy, buy, buy their next digital fix. Getting a thrill, a distraction from reality, is the only thing left to live for. Entertainment is the biggest industry, the drug everyone needs, and gangsters run it all. And who do these gangsters turn to when they need the "law" enforced? Led Dent and Debbie Decay, constables of the law, which is a nice way to say "brutal killing machines." The duo are about to be presented with an assignment that will force them out of the decay of LA and into the mysterious lost nation of Tokyo.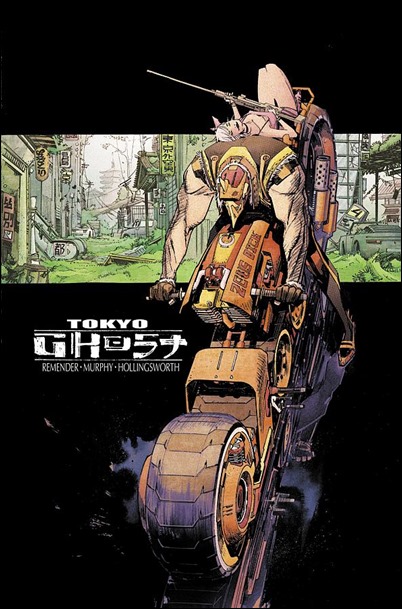 Marian Churchland, Claire Gibson, and Sloane Leong's FROM UNDER MOUNTAINS:
Set in the isolated country of Akhara, rival houses face off in the struggle for political power and military security in FROM UNDER MOUNTAINS. Three unlikely figures—a lord's daughter, a disgraced knight, and a runaway thief—will change the fate of their world, but the only hope of peace may lie with the mystery shrouded goblins and witches, and the ancient powers they command.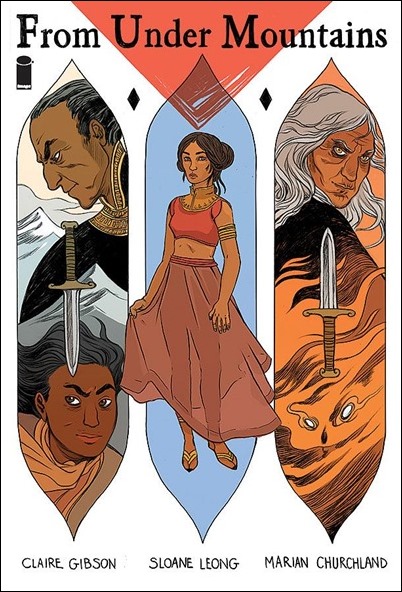 Joe Casey and Paul Maybury's VALHALLA MAD:
VALHALLA MAD introduces a set of brand new characters: the Glorious Knox, Greghorn the Battlebjorn and Jhago the Irritator. The series depicts this
particular trio of fun-loving gods' return to Earth—Manhattan, specifically—to drink and party and revel in their resplendent godhood after many decades of being away. Needless to say, they find a very different world than the one they last visited.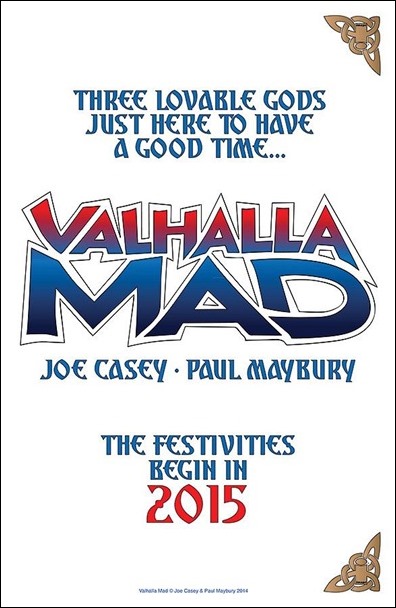 John Arcudi and James Harren's RUMBLE:
RUMBLE is a strange book, that's for sure—like a scarecrow-Conan fighting in a Louis C.K. TV show directed by David Fincher—with a supporting cast of odd characters, many of whom aren't even human.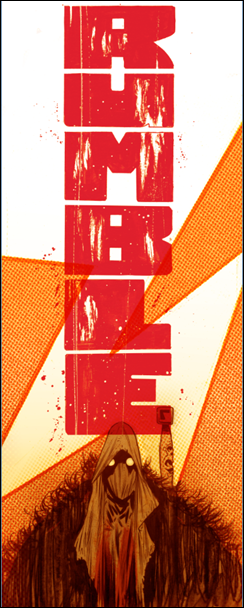 Ray Fawkes' INTERSECT:
Bodies shift and merge, warring with themselves. Blood rains from the skies. A child's song is translated into toxic, thought-destroying whispers. Everything is changing. Everything is wrong. This is the world of INTERSECT.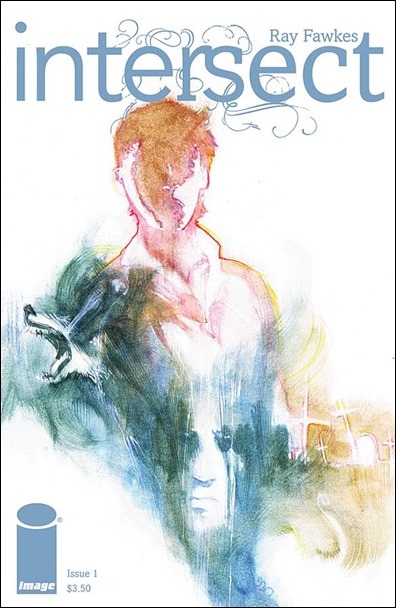 Tom Neely and Keenan Marshall Keller's THE HUMANS:
Apart, they are nothing… deemed by society as outcasts, misfits, losers, no good punks! But together, they are THE HUMANS! Follow Bobby, Johnny, and all The HUMANS as they fight and fly down the road to oblivion on a ride filled with chains, sex, leather, denim, hair, blood, bananas and chrome.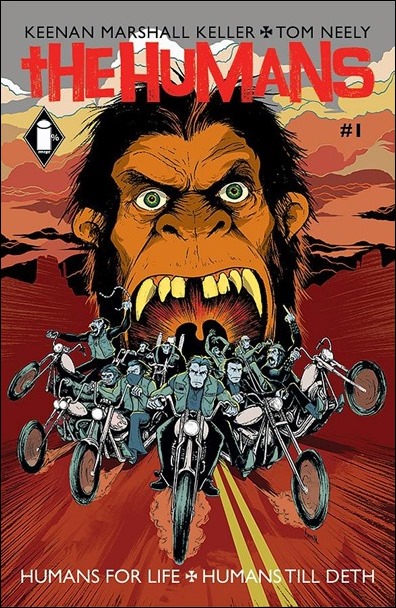 Gabriel Hardman's KINSKI and Hardman and Corinna Bechko's INVISIBLE REPUBLIC:
KINSKI, previously a digital-only collection, both written and drawn by Hardman, promises to be a quirky crime thriller about Joe, a down-on-his-luck salesman who finds a cute puppy. The thing is, this puppy already has a home. What starts as a simple rescue mission from neglectful owners quickly escalates into a righteous crusade. Hardman announced a second project to be executed with frequent collaborator Bechko (HEATHENTOWN, Savage Hulk, Star Wars: Legacy). Described as a gritty sci-fi series, INVISIBLE REPUBLIC explores the secret history of one man's rise to power after an unspeakable act of violence elevates him to folk-hero status on a war-torn planet seeking independence.

Becky Cloonan and Andy Belanger's SOUTHERN CROSS:
Now boarding: SOUTHERN CROSS, tanker flight 73 to Titan. Alex Braith is on board retracing her sister's steps to the refinery moon, hoping to collect her remains and find some answers. The questions keep coming though—How did her sister die? Where did her cabin mate disappear to? Who is that creep across the hall? And why does she always feel like she's being watched?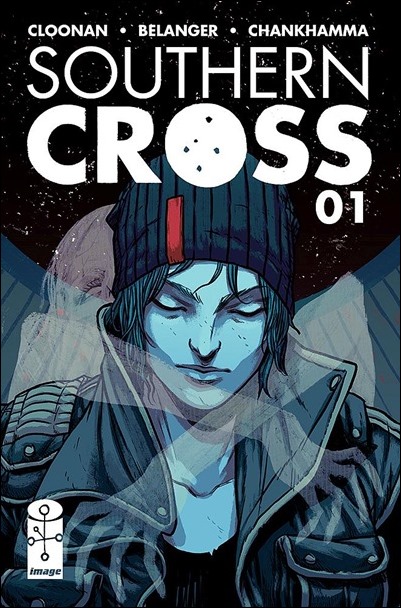 Jeff Lemire and Dustin Nguyen's DESCENDER:
DESCENDER will explore one young robot's struggle to stay alive in a universe where all androids have been outlawed and bounty hunters lurk on every planet.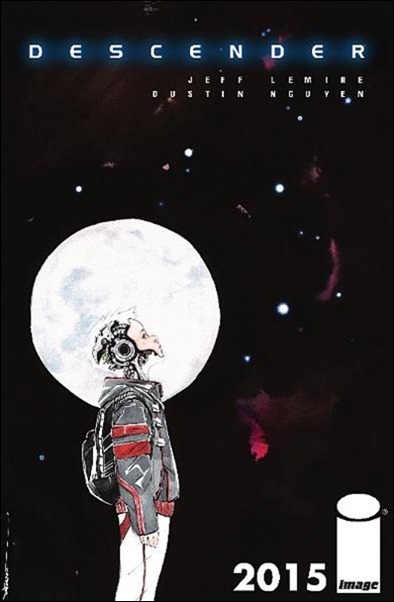 Ivan Brandon and Nic Klein's DRIFTER:
Mankind's colonization of the galaxy has left countless planets mined bare and lifeless in DRIFTER. A space transport crashes onto a backwater world whose unique properties set the stage for a story that combines the dark wonder of a strange and alien landscape with the struggles of an abandoned and lawless frontier town.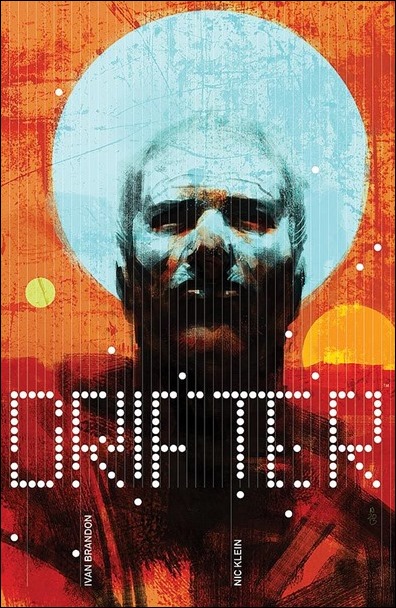 Kurt Busiek and Ben Dewey's TOOTH AND CLAW:
In TOOTH AND CLAW, a secret conclave of wizards brings a legendary champion back through time to save the world, with disastrous consequences. Swords, sorcery, animal-wizards, gods, empires, golems of radioactive decay, crystalline badlands, con women, ancient armories, young love, mystery, blood and death and treachery and destiny…TOOTH AND CLAW is an epic story you won't want to miss out on.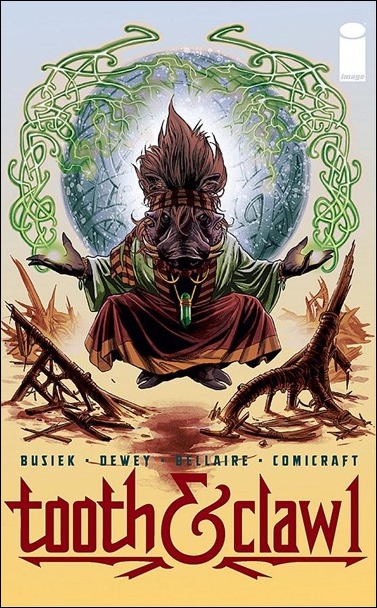 Warren Ellis and Declan Shalvey's INJECTION:
INJECTION explores how loud and strange the world is becoming, and the sense that it's all bubbling into chaos—a chaos poised to become the Next New Normal—and that we did this to ourselves without thinking for a second about how we were ever going to live inside it.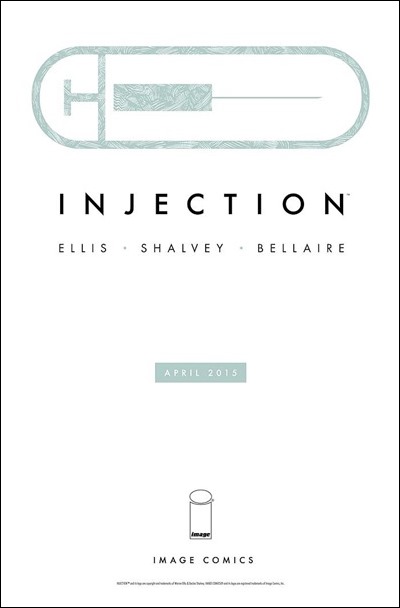 "Each and every year, it is our goal to grow the comics marketplace with new creativity, and this current slate of talent is intent on doing exactly that," said Eric Stephenson, Publisher at Image Comics. "It's nothing short of thrilling to be involved with so much unique and inventive talent, and I couldn't be more proud of the work these amazing men and women are developing as we finish out this year and head into the next. We don't pass out assignments or dictate directions here, we ask writers and artists what they want to do and let their creativity guide us. For some, relying on so much new material might seem like an uncertain way forward, but I prefer to look at every venture into uncharted territory as yet another path to the future. Thanks to these creators and more, that  future is looking brighter than ever."
Individual and in-depth press releases about each of these projects can be found at imagecomics.com.
– The Comic Book Critic