ALL-NEW CAPTAIN AMERICA: FEAR HIM Soars As Marvel's Newest INFINITE COMIC Series!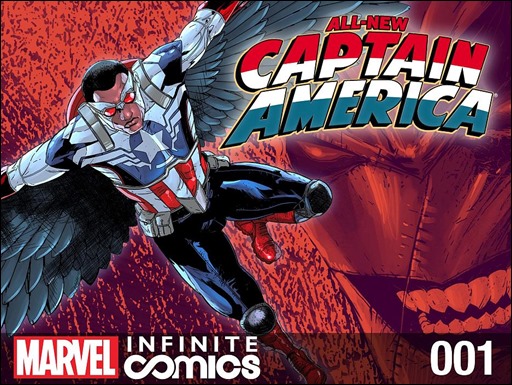 Available Today – Experience Sam Wilson's First Days As Captain America!
All three parts of Marvel's Infinite Comic series All-New Captain America: Fear Him, are available for purchase and download to all computers & mobile devices today.
Press Release
Suit up for an epic like no other as Sam Wilson steps into the boots of Captain America and wields the shield for the first time in All-New Captain America: Fear Him – the newest genre defining Infinite Comic series hitting digital devices today! You heard right – the first three issues of All-New Captain America: Fear Him are on-sale now and available for download! Following the successes of other Infinite Comic titles, All-New Captain America: Fear Him embraces the latest form of comic book storytelling using tablets and smartphones as a new canvas! Each new Marvel Infinite Comic continues to push comics forward, taking advantage of modern technology while staying true to the medium's greatest strengths!