Humans & Mutants Will Cower in Fear! Your New Look at
AGE OF APOCALYPSE #1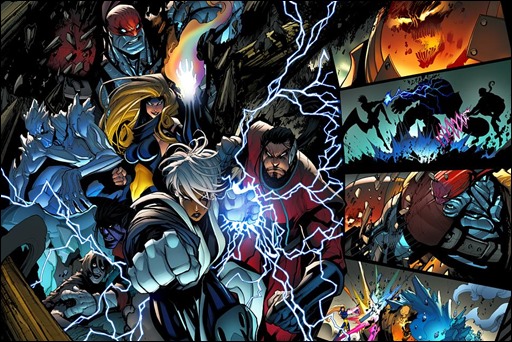 Here's a short preview of Age of Apocalypse #1, a Secret Wars series by writer Fabian Nicieza & artist Gerardo Sandoval, on sale July 8th, 2015 from Marvel Comics.
Press Release
His war has been won. En Sabah Nur stands triumphant over the bones of his enemies. None will be left standing in the WARZONES!