Deadpool Number 250 Puts
the DEAD in DEADPOOL!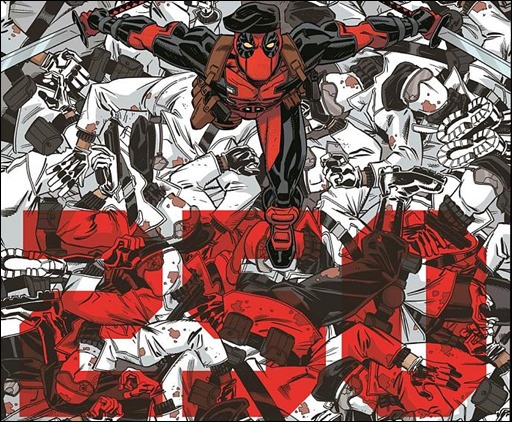 The Death of Deadpool and All-Star Creators in April's DEADPOOL #45
Marvel Comics is on a roll.
First they kill off Wolverine. Why not, he's not that popular. Next they cancel their flagship title, The Fantastic Four and now they're going after Wade Wilson aka Deadpool.
In Deadpool #45, or number 250, or whatever, writers Gerry Duggan & Brian Posehn along with artist Mike Hawthorne will be committing murder by killing off Deadpool.
Wonder who else will by dying in the Marvel Universe soon? Probably anyone with a film being released under a banner that's not Marvel Studios.