Sayonara Wade!
Your New Look at DEADPOOL NUMBER 250 – the Death of Deadpool!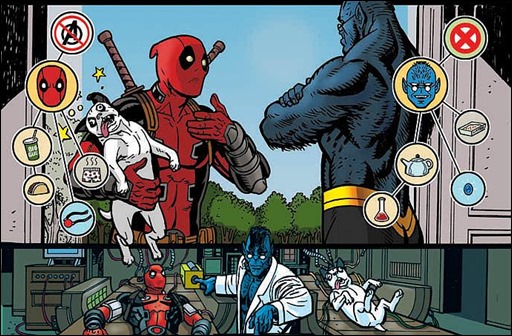 Here's a five page unlettered preview of Deadpool Number 250 (a.k.a. Deadpool #45), a colossal-sized issue featuring the death of Deadpool, on sale April 8th, 2015 from Marvel Comics.
Press Release
That's right! Add up all the Deadpool series (creatively), and April's DEADPOOL #45 marks Wade Wilson's landmark 250th issue! How is he celebrating? He's dying! The end of the line comes for all, even one such as Deadpool, but he's not gone yet! Say your condolences with this new look at the colossal-sized series finale!