Aspen Comics To Unleash New All-Ages Series PSYCHO BONKERS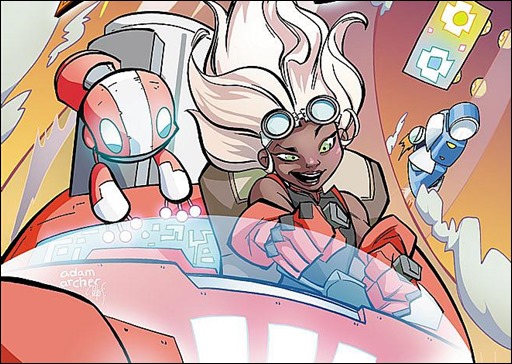 Psycho Bonkers, an all-ages series by writer Vince Hernandez and artist Adam Archer, races into stores on May 20th, 2015 from Aspen Comics.
Here's your first look at some covers from Psycho Bonkers #1.
Press Release
Psycho Bonkers, a new all-ages racing adventure series from Aspen Comics, will be hitting shelves May 20th, 2015. Written by Vince Hernandez (Charismagic, Fathom: Kiani), featuring pencils by Adam Archer (Marvel Universe: Guardians of the Galaxy) and colors by Federico Blee, Psycho Bonkers will take readers through five legs within the race of all races – The Super Bonk Rally – spanning amazing landscapes and death-defying terrain.