The LAST DAYS Begin This May!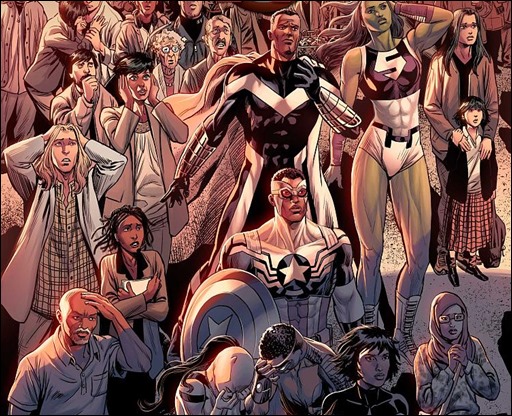 'Loki: Agent of Asgard', 'Magneto' & 'Captain America & The Mighty Avengers' Begin Their LAST DAYS Story Arcs!
Secret Wars is coming and Marvel is reaching its LAST DAYS.
In May 2015, Marvel Comics begins its LAST DAYS storylines beginning with Captain America and the Mighty Avengers #8, Magneto #18, & Loki: Agent of Asgard #14.
Press Release
The skies fracture. The ground trembles. The end of all they know is coming. Heroes, Gods of Mischief and Masters of Magnetism who have faced annihilation more times than they could count and walked away. Only this time, there is no walking away. Today, Marvel is pleased to present the first issues of three blockbuster LAST DAYS stories, leading in to the highly-anticipated Secret Wars. Beginning in May, be there as your favorite Marvel heroes face their final hours, and the obliteration of the Marvel Universe!