Welcome Home Star Wars™
With Epic Launch Parties in January!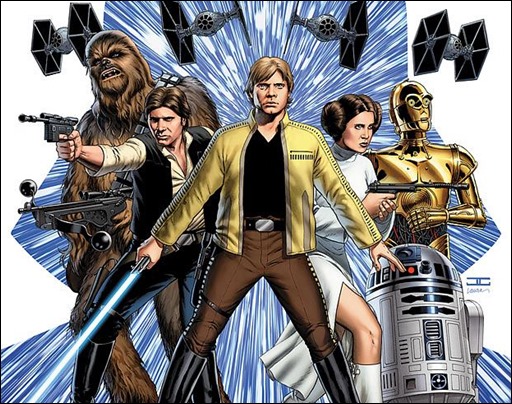 The Force is Strong With Your Local Comic Shops in 2015!
On January 14th 2015, Marvel Comics is kicking off the release of Star Wars #1 with major launch parties in comic book stores featuring exclusive limited merchandise.
Press Release
Marvel is kicking off 2015 with a bang big enough to destroy a Death Star as Star Wars makes its triumphant return to the House of Ideas and into comic shops on January 14th! That's right, your local comic shop is the place to be to get your hands on the blockbuster first issue of Star Wars! In addition to being among the first to purchase and read the landmark STAR WARS #1, fans will also be able to receive special items exclusive to these launch parties.