Announcing the Avengers & X-Men: AXIS #1 Launch Party!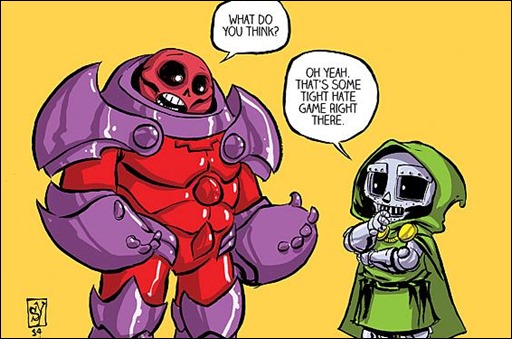 Head to Your Local Comic Book Store to Experience
the Biggest Launch of the Year!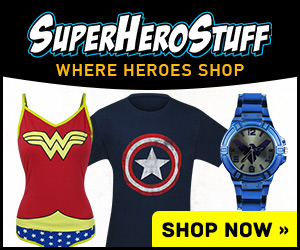 Marvel Comics is pulling out all the stops for their biggest launch of the year – Avengers & X-Men: AXIS #1 with official launch parties at participating retailers.
Press Release
Marvel is making sure all comic book stores worldwide are armed and ready for the biggest comics event of the year as Avengers & X-Men: AXIS explodes onto comic stands on October 8th! In addition to being among the first to purchase AVENGERS & X-MEN: AXIS #1, fans will also be able to receive special items exclusive to these parties at participating retail stores.
To ensure these parties are the biggest sales success of 2014, each retailer opting into the event will receive a Avengers & X-Men: AXIS Party Kit from Marvel, containing exclusive promotional materials. Check your Marvel Mailer for more information on how to opt-in by 9/1 to ensure your store has these AXIS promo items and exclusives.
"An event like Avengers & X-Men: AXIS deserves the red carpet treatment," says David Gabriel, Marvel SVP, Sales & Marketing. "Escalating the conflict that began in Avengers vs. X-Men to new heights, we're backing retailers with the biggest incentives you've ever seen with these launch parties. Whether it's promotional materials, limited edition variant covers or special giveaway items, Marvel is committed to making sure fans are buzzing about this event. Each of our valued retail partners will have exactly what they need to entice their regular customers and new fans to check out the biggest event of the year and make AVENGERS & X-MEN: AXIS #1 their top seller for 2014."
All qualifying retailers will receive the following as part of the Avengers & X-Men: AXIS Party Kit:
Avengers & X-Men: AXIS Invitational Postcards
Avengers & X-Men: AXIS Inversion Looper Promo Items
Avengers & X-Men: AXIS Skottie Young Lithographs
Avengers & X-Men: AXIS #1 Exclusive Zdarsky Deadpool Party Sketch Variant
Mass media promotion around the launch of Avengers & X-Men: AXIS #1 and the associated parties
Promotion of parties to Marvel fan base via Marvel.com, Twitter and Facebook.
But that's not all! Retailers who qualify will also be eligible to order the AVENGERS & X-MEN: AXIS #1 Deadpool Party Variant. From rising star Chip Zdarsky, take a humorous look at the events of Avengers & X-Men: AXIS through the eyes of Deadpool in this hilarious cover spoof. This one-of-a-kind variant you can only get at the launch parties should not be missed!
Retailers, please check the Marvel Mailer or Diamond Daily for regular updates about the Avengers & X-Men: AXIS Launch Parties.
Prepare yourself for the marquee comic event of the fall, as Rick Remender and co. explore the fine line between good and evil. Find out just how thin this October in AVENGERS & X-MEN: AXIS #1!
Each issue of Avengers & X-Men: AXIS includes a code for a free digital copy on the Marvel Comics app for iOS and Android devices and in the Marvel Digital Comics Shop. Additionally, each issue of Avengers & X-Men: AXIS features special augmented reality content available exclusive through the Marvel AR app – including cover recaps, behind the scenes features and more that add value to your reading experience at no additional cost.
AVENGERS & X-MEN: AXIS #1 (JUL140597)
AVENGERS & X-MEN: AXIS #1 LAUNCH PARTY OPT-IN (AUG140723)
Written by RICK REMENDER
Art by ADAM KUBERT
Cover by JIM CHEUNG
Inversion Variant by GABRIELE DELL'OTTO (JUL140598)
Deadpool Party Variant by CHIP ZDARSKY (AUG140724)
Deadpool Party Sketch Variant by CHIP ZDARSKY
Young Variant by SKOTTIE YOUNG (AUG140719)
Variant Cover by Milo Manara (AUG140720)
Young Guns Variant by Mahmud Asrar, Nick Bradshaw, Dave Marquez, Sara Pichelli, Valerio Schiti & Ryan Stegman (JUL140601)
FOC – 09/01/14, On-Sale 10/08/14
For more on Marvel's Avengers & X-Men: AXIS, please visit www.marvel.com. Join the conversation on Twitter with hashtag #MarvelAXIS and don't forget to follow us at @Marvel [www.twitter.com/Marvel]!
– The Comic Book Critic