Presenting Your Exclusive First Look Inside AVENGERS & X-MEN: AXIS #1!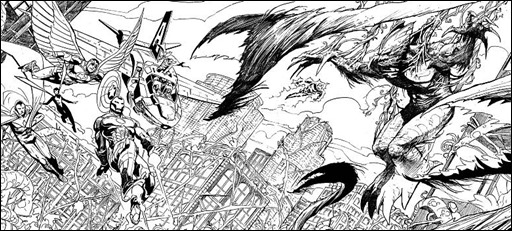 Here's your exclusive first look inside Avengers & X-Men: Axis #1 by writer Rick Remender and artist Adam Kubert, on sale October 8th, 2014 from Marvel Comics.
Press Release
This October, the Marvel Universe prepares for the biggest battle its ever faced, and today Marvel is proud to present your very first look inside the highly anticipated AVENGERS & X-MEN: AXIS #1! Blockbuster writer Rick Remender is joined by the star-studded artist line up of Adam Kubert, Leinil Yu, Terry Dodson and Jim Cheung for an epic conflict that will require the Avengers and the X-Men to stand together like never before!