Nick Cardy (1920 – 2013)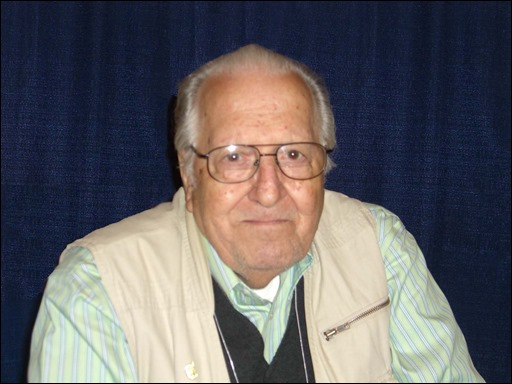 Comics creator Nick Cardy at the New York Comic Convention in Manhattan, April 20, 2008. © Luigi Novi / Wikimedia Commons
Nick Cardy, the legendary artist best known for his DC Comics work from the 1950s through the 1970s, passed away at age 93. His work on the Teen Titans and Aquaman helped define each series. We are all saddened by his passing.
Find out more about Nick Cardy (Nicholas Viscardi) and his work here.
DC Comics has issued a statement which you can find below.
We've put together a gallery of Nick Cardy's work on various DC Comics covers over his career which spanned several decades.
Rest in Peace, Nick Cardy (1920 – 2013).