Preview of Manifest Destiny #4 (Image)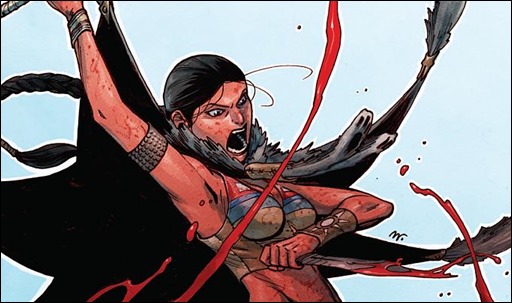 Here's a six page preview of Manifest Destiny #4 by Chris Dingess, Matthew Roberts, and Owen Gieni, courtesy of Image Comics – on sale February 12th, 2014.
MANIFEST DESTINY #4
story CHRIS DINGESS
art / cover MATTHEW ROBERTS & OWEN GIENI
FEBRUARY 12 / 32 PAGES / FC / T+ / $2.99
Surrounded by buffalotaur and fighting for survival, what Lewis and Clark need most is a monster killer. And her name is Sacagawea.