Marvel Reveals First Cover & Details for
AVENGERS & X-MEN: AXIS!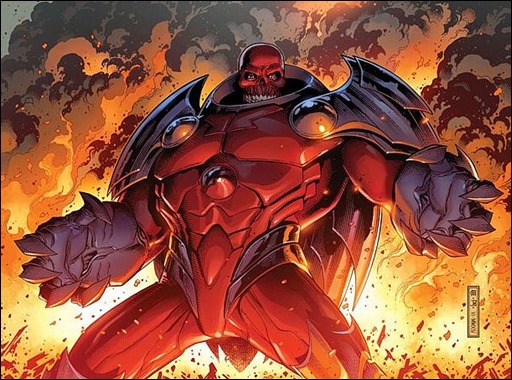 Marvel Comics announced their new Fall event – the nine part series Avengers & X-Men: AXIS to begin in October 2014. Here's an advance look at their first cover.
Press Release
This October, the Marvel Universe prepares for the biggest battle its ever faced –Marvel is proud to present the first details for Avengers & X-Men: AXIS! AXIS, the nine part blockbuster comic event of the fall, brought to you by the chart topping creative team of Rick Remender, Adam Kubert, Leinil Yu, Terry Dodson and Jim Cheung, will take fans across the globe as the Avengers and the X-Men must band together to stop the destruction caused by one of the greatest villains in the Marvel Universe!