Thanos vs. Nova in the WARZONES! Your New Look at
INFINITY GAUNTLET #1!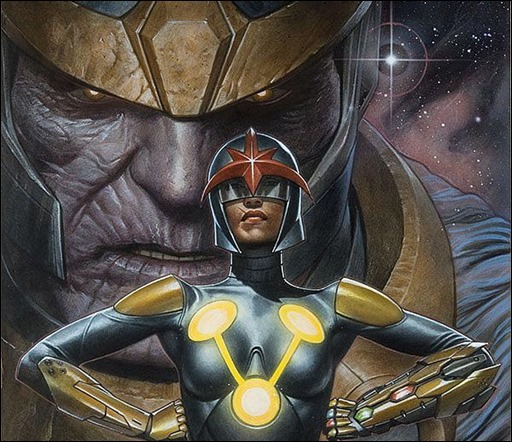 Here's a short, unlettered preview of Infinity Gauntlet #1, a Secret Wars series by writer Gerry Duggan and artist Dustin Weaver, on sale May 27th, 2015 from Marvel Comics.
Press Release
The stones are calling to one another, and the most powerful artifact in the Marvel Universe will be re-assembled in INFINITY GAUNTLET #1!