A World On The Brink –
Your First Look At INFINITY #6!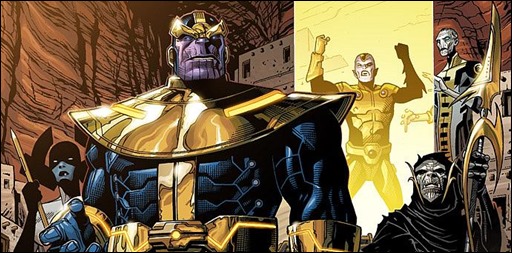 Don't Miss the Heart-Stopping Conclusion to the Biggest Comic Event of the Year!
Here's a quick first look at Infinity #6 by writer Jonathan Hickman and artist Jim Cheung, featuring a cover by Adam Kubert, courtesy of Marvel Comics – on sale November 20th, 2013.
Press Release
It's all come down to this! Marvel is proud to present your first look at Infinity #6 – the final epic chapter in the blockbuster comic event of the year, brought to you by the star studded creative team of Jonathan Hickman and Jim Cheung!
Earth isn't the only "Avengers World" anymore! Races from all across the galaxy now stand united in an Avengers Universe! Only with their combined might can Earth's Mightiest Heroes make their final stand against the destructive alien race known as the Builders.