Cullen Bunn Launches an All-New Army of Darkness Comic Book Series Into Outer Space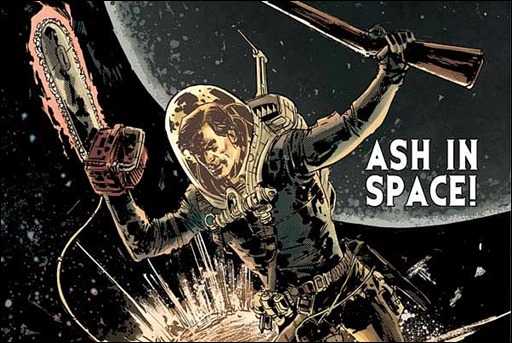 In December, Dynamite Comics & Cullen Bunn will launch a brand new Army of Darkness series by featuring the adventures of Ash Williams in outer space.
Press Release
Dynamite Entertainment proudly announces that its flagship title and longest-running comic book series, Army of Darkness, will launch with a brand new #1 issue in December. Cullen Bunn, the celebrated writer of Deadpool, will take iconic horror hero Ash Williams somewhere he has never been before: outer space. Longtime franchise fans are invited to strap themselves in for the bold new direction, in a series featuring interior artwork by Army of Darkness staple Larry Watts, as well as cover artwork by industry heavyweights, including Gabriel Hardman, Tim Seeley, Art Adams, Walter Flanagan, and Jay Shaw.