The Silver Lake Slasher Stalks Valiant's BLOODSHOT REBORN ANNUAL 2016 #1 – A 64-Page Bloodbath Coming in March!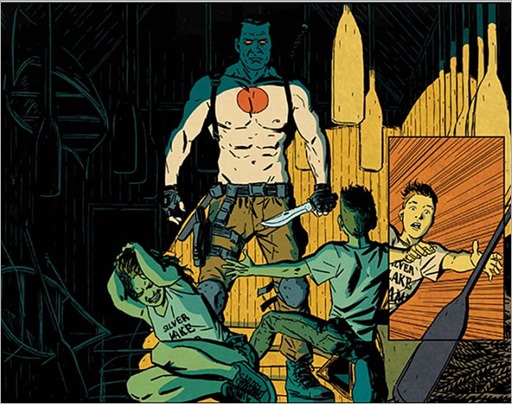 Just in time for Spring Break, Project Rising Spirit's indestructible soldier is headed to Camp Silver Lake for Valiant's first-ever annual-sized extravaganza…and he's bringing 64 pages of unlimited ammunition and special guests along for the ride!
Here's your first look at Bloodshot Reborn Annual 2016 #1, featuring the Silver Lake Slasher in Valiant's first 64 page annual, on sale March 23rd, 2016 from Valiant Comics.