The Illuminati Face a Reckoning in
AVENGERS #29 – an ORIGINAL SIN Tie-In!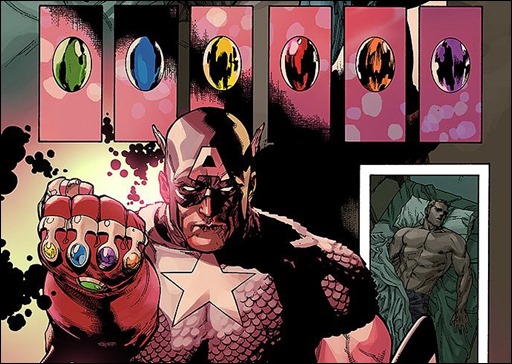 Here's your first look at Avengers #29, an Original Sin tie-in by writer Jonathan Hickman & artist Leinil Yu, courtesy of Marvel Comics – on sale May 14th, 2014.
Press Release
This May, the collision of the Avengers and New Avengers is imminent as untold treacheries come finally come to light. Marvel is proud to present your first look at AVENGERS #29 – an Original Sin tie-in, from the New York Times No. 1 Bestselling Creative Team of Jonathan Hickman and Leinil Yu!