PAUL JENKINS EXPANDS
THE WORLD OF FABLEWOOD WITH
NEW 'FICTION SQUAD' KICKSTARTER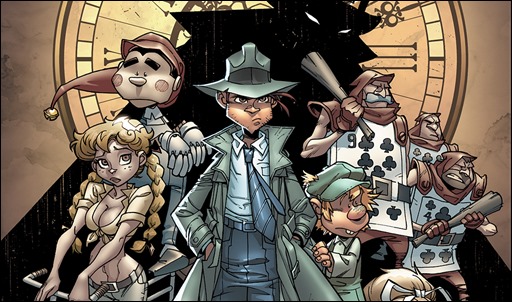 Writer Paul Jenkins launched a Kickstarter campaign expanding his Fablewood world with an all-new detective story, Fiction Squad, featuring art by Ramon Bachs.
Check out the details and visit Paul Jenkins' Fiction Squad Kickstarter HERE!
Press Release
Writer Paul Jenkins (Wolverine: Origin, Revelations) has launched a new Kickstarter campaign to expand his world of Fablewood with an all-new detective story, FICTION SQUAD. Jenkins teams up with artist Ramon Bachs (Civil War: Front Line) to tell the darker side of fairy tales, because virtually all children's stories are, in fact, crime scenes.