Friends Become Enemies in FANTASTIC FOUR #6 – A Tie-In to ORIGINAL SIN!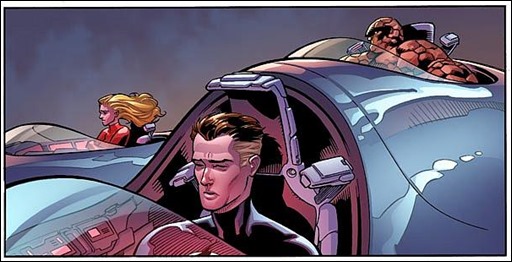 Here's your first look at Fantastic Four #6, an Original Sin tie-in, by writer James Robinson and artists Leonard Kirk & Dean Haspiel, courtesy of Marvel Comics – on sale June 25th, 2014.
Press Release
This June, the fall of the first family continues in the explosive FANTASTIC FOUR #6 – a tie-in to Original Sin! From Eisner-award winning writer James Robinson, fan-favorite artist Leonard Kirk and the peerless Dean Haspiel– they've been a family ever since that fateful day they ventured into the cosmic unknown, the day the Fantastic Four were born.