The Illuminati Face a Reckoning in
AVENGERS #29 – an ORIGINAL SIN Tie-In!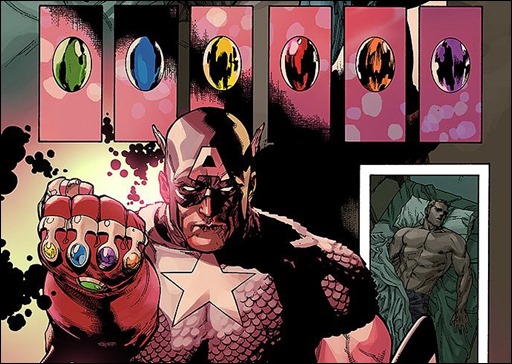 Here's your first look at Avengers #29, an Original Sin tie-in by writer Jonathan Hickman & artist Leinil Yu, courtesy of Marvel Comics – on sale May 14th, 2014.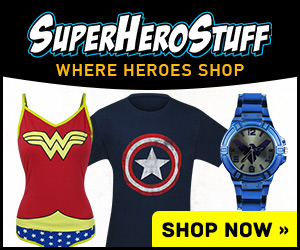 Press Release
This May, the collision of the Avengers and New Avengers is imminent as untold treacheries come finally come to light. Marvel is proud to present your first look at AVENGERS #29 – an Original Sin tie-in, from the New York Times No. 1 Bestselling Creative Team of Jonathan Hickman and Leinil Yu!
To stop multiversal armageddon the Illuminati, a secret cabal of the Marvel Universe's greatest minds, had to do the unthinkable. To save a universe, Iron Man, Dr. Strange, Mr. Fantastic, the Black Panther, Namor, The Beast and Black Bolt were forced to assemble the most terrifying weapon in the known universe – the INFINITY GAUNTLET!
To protect their secret, they tampered with the memories of Captain America – erasing his knowledge of their terrible acts. But no secret stays buried forever. And Steve Rogers is about to discover the betrayal of his closest allies.
Information held by the all-seeing Watcher has restored Steve Rogers memories – and the Illuminati's days are numbered. What unfathomable secrets have Tony Stark and his inner circle been keeping? What will happen when the Marvel Universe at large discovers their treachery? Steve Rogers and Tony Stark are on a dangerous collision course – and before it's over, only one of them will be left standing.
The Earth-shattering clash of the Avengers and New Avengers is upon us, and it all starts here! But when the dust clears, is there still a world worth fighting for? Find out as Earth's Mightiest are thrust headlong into Original Sin this May in AVENGERS #29!
AVENGERS #29 (MAR140631)
ORIGINAL SIN TIE-IN
Written by JONATHAN HICKMAN
Art by LEINIL YU
Cover by FRANK CHO
Sketch Variant Also Available! (MAR140632)
FOC – 04/21/04, On-Sale 05/14/14
– The Comic Book Critic