Showdown For the Ages –
Your First Look at HULK VS. IRON MAN #1!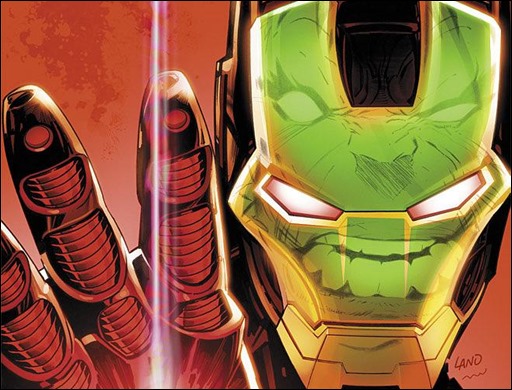 Here's your first look at Hulk vs. Iron Man #1 (Original Sin #3.1) by Mark Waid, Kieron Gillen, and Mark Bagley, courtesy of Marvel Comics – on sale June 25th, 2014.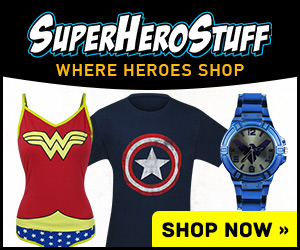 Press Release
This June, Original Sin continues to send shockwaves through the Marvel Universe as two of Earth's Mightiest clash in a battle for the ages – and neither will walk away the same, if at all! Today, Marvel is proud to present your very first look at HULK VS. IRON MAN #1, the first issue in a 4-part crossover that pits the Green Goliath against the Armored Avenger with personal stakes and gut-wrenching revelations.
Superstar writers Mark Waid & Kieron Gillen join blockbuster artists Mark Bagley and Luke Ross for a gamma-bomb sized collision. The events of Original Sin have released the greatest secrets of the Marvel Universe. And Bruce Banner is about to learn a secret that's stayed buried for a long time. A secret that goes back to that fateful day that gamma radiation turned man into monster:
Was Tony Stark responsible for creating the Incredible Hulk?
"How badly does Hulk take this news?" asks writer Mark Waid in an interview with Marvel.com. "The answer should surprise no one."
"People have been digging the love/hate relationship between Marvel's polar opposite geniuses both on screen and in the comics," says Senior Editor Mark Paniccia. "[Mark and Kieron] are delving into some really compelling history with Tony and Bruce…some very cool dots will get connected and you'll see one of the best superhero fights in history."
Bruce Banner and Tony Stark are in for an emotional rollercoaster thanks to the events of Original Sin. The secret history of that fateful day stands revealed, and it's about to set Hulk and Iron Man on a deadly collision course. When the dust settles – who will be left standing? Find out when the two Avengers go toe-to-toe this June in HULK VS. IRON MAN #1 – an Original Sin tie-in!
ORIGINAL SIN #3.1 (APR140640)
Written by MARK WAID & KIERON GILLEN
Art by MARK BAGLEY
Cover by J.G. JONES
Variant Covers by GREG LAND (APR140641)
FOC – 06/02/14, On-Sale 06/25/14
– The Comic Book Critic