The Cyborg Super Soldier is Reborn This October in DEATHLOK #1!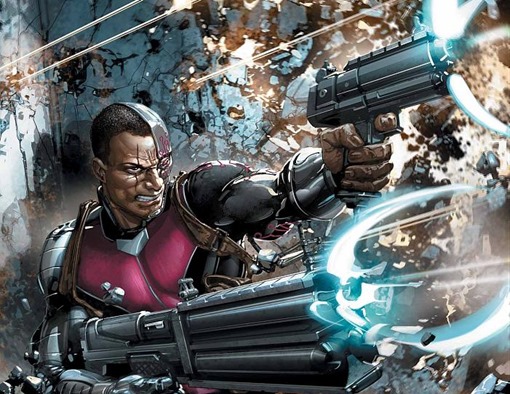 Here's a three page preview of Deathlok #1 by writer Nathan Edmondson & artist Mike Perkins, on sale October 29th, 2014 from Marvel Comics.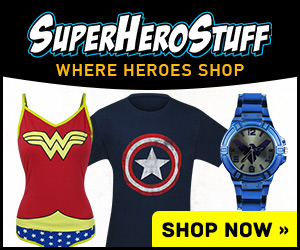 Press Release
He is the perfect killing machine. The apex weapon. The demolisher. Only he doesn't know it! This October, a new legend is born in DEATHLOK #1 – the first explosive issue in an all-new ongoing series! Launching as part of the Avengers NOW! initiative, critically acclaimed creators Nathan Edmondson (Black Widow, The Punisher) and Mike Perkins (Captain America, Stephen King's The Stand) provide a brand new spin on Deathlok like you've never seen him before!
After Michael Collins – there was Henry Hayes. A war veteran, a single parent. A good man who though he'd left his war behind. As a field medic, he has traveled to war zones to heal the wounded, unaware of his true purpose. Unbeknownst to him, he has been transformed and twisted into a new weapon for a new war – DEATHLOK! Operative, fighter, assassin and more – he is whatever his mysterious handlers need him to be.
Utilized as a deadly weapon rented out to the highest bidder, Hayes travels the globe toppling dictators and destabilizing regimes – his memories erased after each mission. All in the name of his mysterious corporate masters. Yet as he slowly uncovers the truth about his existence, he'll struggle with the knowledge he's been transformed into the ultimate weapon of mass destruction – and expose the disturbing legacy of the many Deathloks that came before him.
Hunted by S.H.I.E.L.D. and unaware of his true purpose, the one man army will be forced to choose – is he man…or machine? The answer lies in the high-octane first issue as the next blockbuster Avengers NOW! series debuts this October in DEATHLOK #1!
For more on Deathlok & Avengers NOW!, please visit www.marvel.com. Join the conversation on Twitter with hashtag #AvengersNOW and don't forget to follow us at @Marvel [www.twitter.com/Marvel]!
DEATHLOK #1 (AUG140761)
Written by NATHAN EDMONDSON
Art & Cover by MIKE PERKINS
Variant Covers by CLAYTON CRAIN (AUG140762) And SKOTTIE YOUNG (AUG140763)
Design Variant by MIKE PERKINS (AUG140765)
Hasbro Variant Also Available (AUG140764)
FOC – 10/06/14, On-Sale – 10/29/14