Superhero RPG 'Metahumans & Manticores' Is Like a Marvel vs. DC Battle Royale, Designed by a Comic Book Dream Team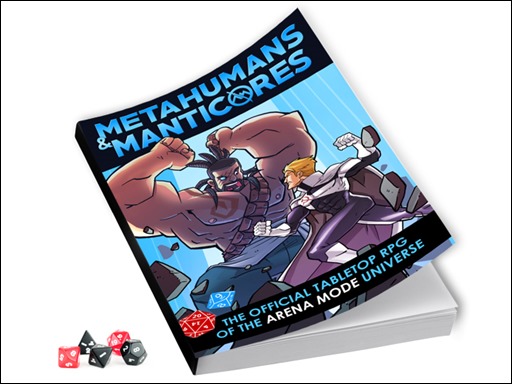 In March 2015, Blake Northcott, author of the best selling Arena Mode Saga series is releasing a much anticipated tabletop RPG based on her novels.
Metahumans & Manticores is set in "a dystopian future, where superhumans compete in a dangerous combat sporting event" and features artwork from many big names in the comics industry. Dave Johnson, Barry Kitson, Steve McNiven, and Natasha Allegri are just some of the many artists who grace the approximately 90-page core book.
Having been an on-and-off tabletop RPG gamer for three decades, I'm looking forward to the arrival of Metahumans & Manticores by Blake Northcott! The premise sounds awesome and, if executed well, it can solidly establish itself as a great RPG in it's genre!