Discussion: Superboy Annual #1
I'm starting to think cloning isn't such a great idea.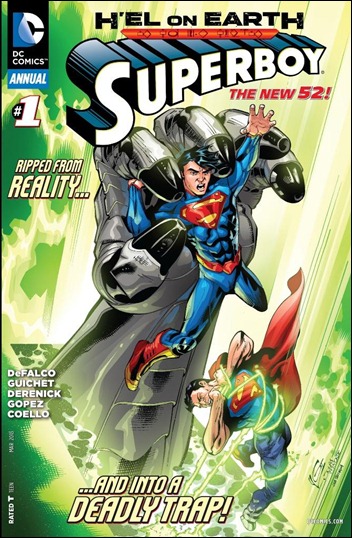 Writer: Tom DeFalco
Pencils: Too many to list here
Colorist: Just as many to list here
Cover Art: Yvel Guichet, Jonas Trinade and Java Tartaglia
Publisher: DC
Cover Date: Mar 2013
Cover Price: $4.99
I know it's not "cool" to admit, even in the comic book community, but Superman is my favorite superhero. Yea. That's right. You read that right. Better than Batman, Cap, Wolverine (or any of the X-Men for that matter), and even Spider-Man. Although, Spidey does run a pretty close second.