Discussion: DC Direct Wonder Woman
Action Figure
That's one good looking Amazon action figure.
Manufacturer: DC Direct
Release date: November 2012
Retail Price: $24.99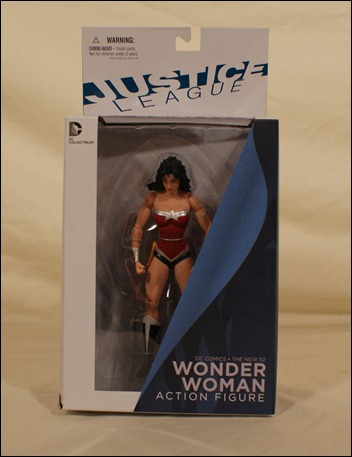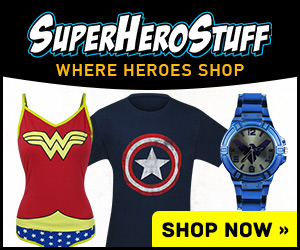 I'll tell you what, DC Direct is really hitting it out of the park with these New 52 figures. The sculpts and paints on these figures is probably some of the best I've seen. They've really done some nice work on this line.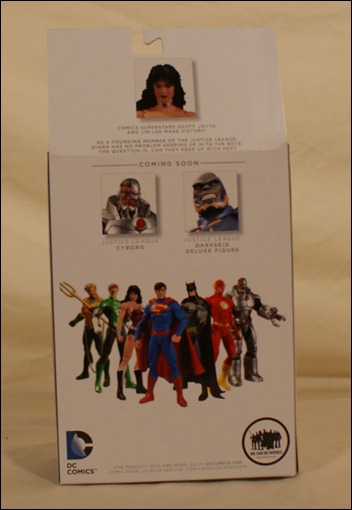 The price point, though? $24.99?!?!? That's a killer! A real bank account killer. I hate paying more than 10 bucks for a figure, let alone $25! I mean, if my kids weren't so used to eating 3 hots a day, then I could probably justify the expenditure, but you know… "priorities".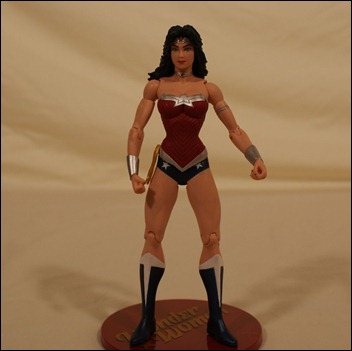 fyi… she does NOT come with a base. that's from a previous DC Direct Wonder Woman figure
For that reason alone, I've passed on all the previously released New 52 figures: Batman (i need another batman figure like a hole in the head), Flash, Green Lantern, Aquaman and Cyborg. However, after getting Wondie, I admit I did go back and get Aquaman (spoiler!). And… well, to be honest, I'm also considering pulling the trigger on Green Lantern, as well. But, that's it! After that, I AM DONE!!!
I swear.
Well, unless he's totally dumb looking, I'll pick up Superman when he's released, too. Cause, look, he's Superman. You don't get the "S" shield tattooed on your body and not pick up a new Superman figure. You're morally obligated at that point.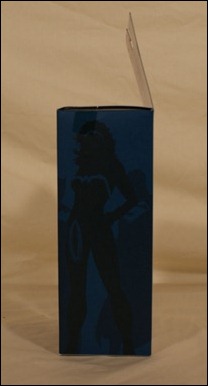 Anyway, it looks like DC Direct put a little bit of thought into the box art, if you care about that kind of thing. Me? Meh. Not so much. Packaging is like a meal . It's just a prelude to dessert. As a wise man once said: "You may dispense with the pleasantries…" Except for the very rare occasion, for your friendly neighborhood jman, the packaging ends up in the trash. Cause, as you can see, I ain't afraid to open a figure.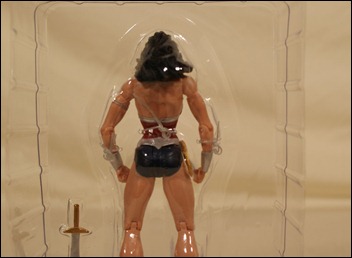 Twist ties! I hate twist ties!
Ever get a figure home and are really disappointed after you get it out of the package? Yea. That sucks. But, that doesn't happen here. After you free her of her bondage, Wondie has an is an impressive figure. She's got probably one of the nicest paint jobs on her face (i want you all to know something, I'm really doing my best here to keep this discussion "PG". I'm telling you, this could easily get out of hand.) that I've seen on an action figure. They did paint some highlights in her hair, which… seem kinda fake-ish. But, I am talking about an action figure here. So, take that however you like.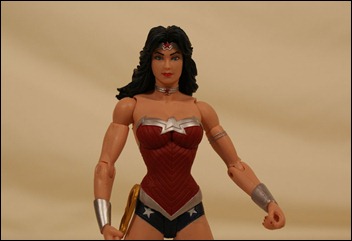 Bottom line? Gun to my head opinion? If she were 10 bucks cheaper, I'd say you were crazy for leaving her on the pegs. But, 25 is a lot to plunk down these days. I still have a slight twinge of regret, but I have this article to rationalize the price away. So, unless you're a blog writer or a thousandaire, how you rationalize buying her is on your shoulders.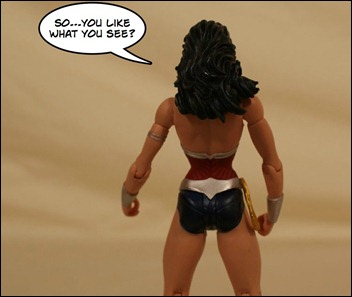 Check out the "outtakes" over at Fadderly.com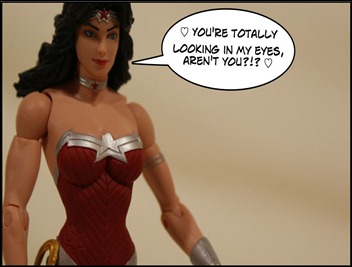 by Fadderly
Just a dude. Telling stories. Raising kids.
Fadderly.com