His Greatest Villains Return –
Your First Look at CAPTAIN AMERICA #22!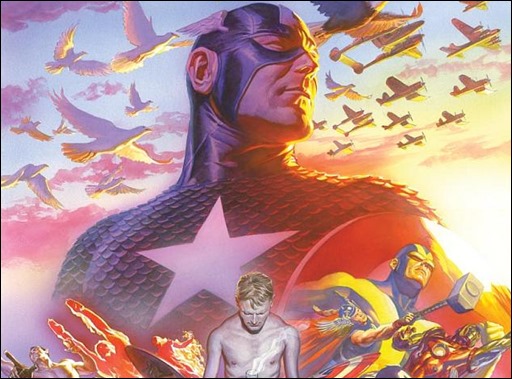 Here's your first look at Captain America #22 by writer Rick Remender & artist Carlos Pacheco, courtesy of Marvel Comics – on sale July 2nd, 2014.
Press Release
This July, the final chapter of the saga that started in Dimension Z begins in The Tomorrow Soldier – an epic new story arc kicking off in CAPTAIN AMERICA #22 by writer Rick Remender and artist Carlos Pacheco! After the Earth-shattering events of last issue, the Super-Soldier Serum within Captain America has been neutralized, reducing him to a feeble old man. After everything he's already been through, how can Steve Rogers cope with such devastating loss? And can he continue to fulfill his duties as Captain America?