JIM STERANKO MARVEL ARTIST'S EDITIONS ARE ON THEIR WAY!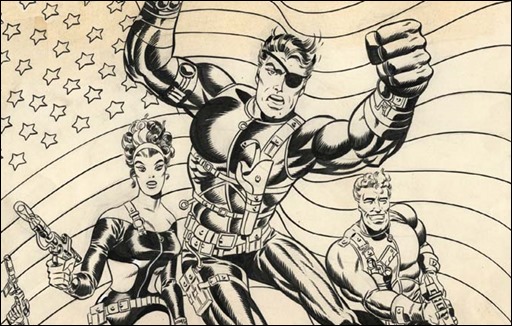 IDW To Produce Two Deluxe Books Of Artist's Classic Works
Great news emerged today from New York Comic Con 2013 – IDW Publishing is planning on releasing not ONE, but TWO Marvel Artist's Editions by the great Jim Steranko!
The first book, Steranko Nick Fury: Agent of S.H.I.E.L.D. Artist's Edition, due to be released in May 2014, will feature Steranko's Nick Fury run on Strange Tales from issue #151 through #162 and measure 15" x 22".
The second book, Steranko Nick Fury and Captain America Artist's Edition, which does not currently have a release date, will feature Nick Fury stories from Strange Tales 163-168, Nick Fury: Agent of S.H.I.E.L.D #1, 3, & 5, and 3 issues of Captain America. This book will measure 12" x 17".
These are near-exact reproductions of the original art by Jim Steranko in their original size.