Fantagraphic Books To Publish ALL TIME COMICS,
A Shared Superhero Universe Featuring The World's Most Fanta*stic Heroes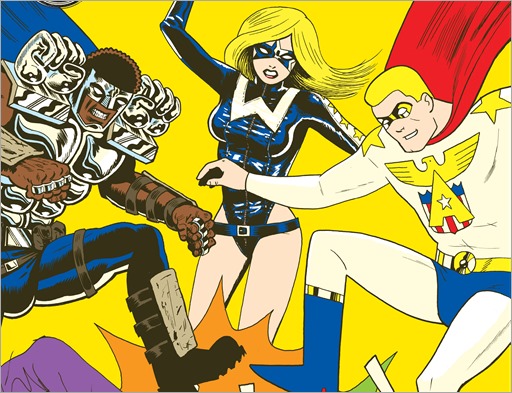 Fantagraphics Books is unveiling their new shared superhero universe, All Time Comics, with All Time Comics: Crime Destroyer #1 in March 2017. All Time Comics: Crime Destroyer #1 is written by Josh Bayer, inked by Ben Marra, and features the last artwork by Wolverine co-creator and comics legend Herb Trimpe.
Being a fan of Fantagraphics for over 30 years, I'm certainly looking forward to seeing the creativity they employ in this superhero universe featuring "the world's most fanta*stic heroes" – Atlas, Blind Justice, Bullwhip, & Crime Destroyer.