Your First Look At The Landmark HULK #50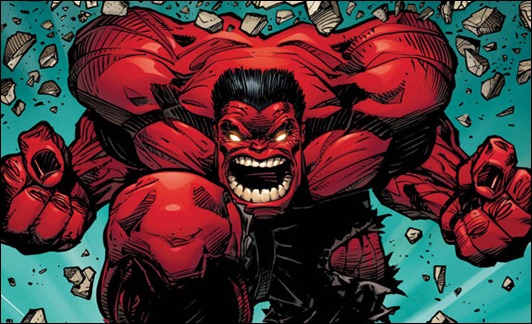 Press Release
Marvel is proud to present your first look at, Hulk #50, from the critically acclaimed team Jeff Parker and Carlo Pagulayan. Red Hulk's hostile encounter in Las Vegas during Circle of Four is coming back to haunt him! The end of the world may be upon us, but that's not all that's headed for Red Hulk;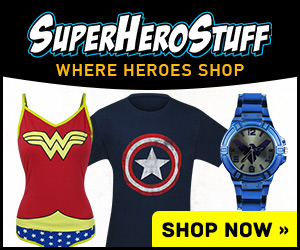 "The Red Hulk didn't get out of that Venom story unscathed," explains Jeff Parker. "Something followed him out of hell and it's going to make the supernatural territory of Marvel break open and swallow our anti-hero whole!"
The stakes grow even higher, as a mysterious figure lurks in the shadows waiting to destroy Red Hulk and his fellow comrades! Will Red Hulk's might be enough to match ghoulish malevolent magic? Can the help of Doctor Strange, Iron Man, Daredevil and more aid Thunderbolt Ross? Find out in the bonus-sized issue- Hulk #50, hitting comic shops everywhere and the Marvel Comics app, this April!
"This arc puts Red Hulk in the paranormal hot seat," adds Marvel Comics Senior Editor Mark Panicca. "Hulk #50 is a gamma-powered, poltergeist-packed issue that's a joy ride through Marvel's darkest side."
No fan can miss this explosive landmark 50th issue providing readers with a perfect jumping on point, as Red Hulk combats a supernatural threat unlike any he's ever faced before! With variant covers by Walter Simonson, Arthur Adams, & Humberto Ramos AND a 10 page back up by fan favorite artist Dan Brereton – this is a must have!
HULK #50 (FEB120598)
Written by JEFF PARKER
Art by CARLO PAGULAYAN & DAN BRERETON
Cover by CARLO PAGULAYAN
Variant Covers by WALTER SIMONSON, ARTHUR ADAMS & HUMBERTO RAMOS
Blank Cover also available
FOC – 3/12/12, ON-SALE 4/4/12
– The Comic Book Critic