IDW Publishing's "Doctor Who" Collection
Now Available on the iBookstore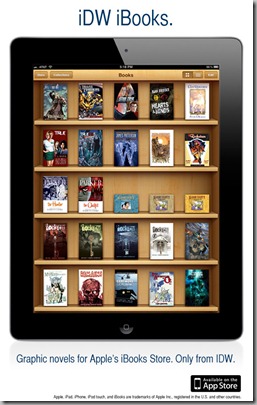 Media Release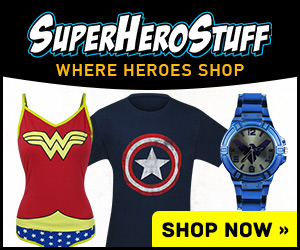 IDW Publishing, a leader in digital comics, is proud to announce seven Doctor Who graphic novels are now available on the iBookstore. Including the Doctor Who graphic novels, IDW now offers over 40 graphic novels, including award-winning books and works by best selling prose authors on the iBookstore.
"IDW is very excited to be part of iBookstore, offering comics and graphic novels," stated Jeff Webber, IDW's director of ePublishing. "Graphic novels with complete storylines are perfect for casual comic readers or people new to comics. IDW Comics, TRANSFORMERS Comics and Doctor Who Comics are extremely popular with experienced comics readers and fans of those brands. The iBookstore is a great place for readers to discover creators and titles in a very accessible interface."
Doctor Who, TRANSFORMERS, G.I. JOE, Star Trek, True Blood and other top brands are featured by IDW. In addition, fans of prose writers such as Joe Hill, Anne Rice, Max Brooks, Peter S. Beagle, and James Patterson can now find their IDW graphic novels as well. Award-winning creators like Darwyn Cooke and his acclaimed adaptations of Richard Stark's Parker books and BLOOM COUNTY: THE COMPLETE LIBRARY are also included in IDW's diverse iBookstore lineup.
The IDW collection has something for all ages, from classics like Eric Shanower's Oz series for younger audiences and Joe Hill's best-selling LOCKE & KEY series for mature readers.
For the full selection of IDW Publishings graphic novels now available on the iBookstore, launch the iBooks app on your iPad, iPhone or iPod touch or go to www.itunes.com/ibookstore.
– The Comic Book Critic