UNITY Hits Home in X-O MANOWAR #20!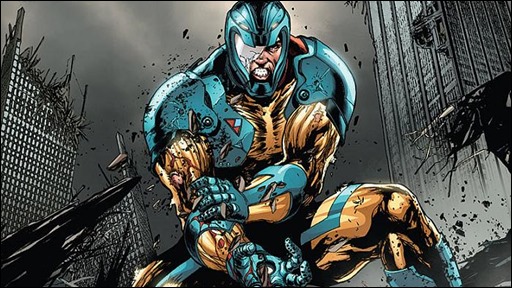 Here's a preview of X-O Manowar #20 by Robert Venditti, Cary Nord, and Vincente Cifuentes, courtesy of Valiant Comics – on sale December 18th, 2013.
Press Release
Valiant is proud to present an advance preview of X-O Manowar #20 – the next chapter of X-O Manowar's head-to-head confrontation with Valiant's all-star superteam, Unity, from New York Times best-selling writer Robert Venditti (Green Lantern) and artists Cary Nord (Conan) and Vicente Cifuentes (Batgirl)!
X-O Manowar finally has it all, and his people finally have a land they can call home…but threats from all sides now threaten to destroy the man inside the armor, Aric of Dacia, and the peace he has struggled to secure. While unrest stirs and Aric's camp threatens to rebel against him, the most dangerous strike force ever assembled – Unity – have joined forces with the Harbinger Foundation's Toyo Harada to achieve but one goal: destroy X-O Manowar before his actions push in western civilization to the brink of all-out nuclear annihilation.