First Look: At War with UNITY
in X-O MANOWAR #19!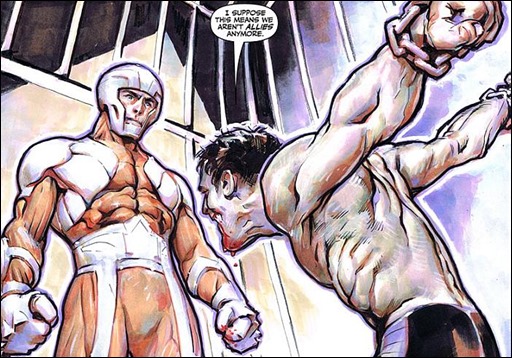 Here's your first look at X-O Manowar #19 by writer Robert Venditti and artist Cary Nord from Valiant Comics – on sale November 20th, 2013.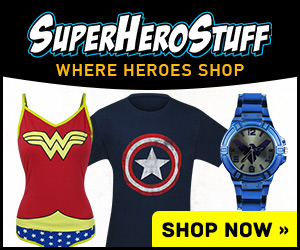 Press Release
Valiant is proud to present an advance preview of X-O Manowar #19 – the FIRST ISSUE of an all-new, standalone story arc at the heart of 2013's most anticipated comic book event by New York Times best-selling writer Robert Venditti and Eisner Award-winning artist Cary Nord!
Aric of Dacia has fought to reclaim the ancestral lands of the Visigoths – and he has bled for it. But nothing he has faced before can prepare him for the combined might of UNITY – and the deadly combination of Harada, Ninjak, Eternal Warrior and Livewire! To some, he is a king… To others, the ultimate threat… Now find out just how brutal, how savage, and how cunning a warrior X-O Manowar can be as he engages the world's most elite superteam head-on!
Start reading here on November 20th with all-new entry point into the one of the most acclaimed superhero action series in comics today as X-O Manowar delivers a deadly opening blow to the forces of UNITY – only in X-O Manowar #19!
And don't miss the landmark debut of Valiant's first-ever superteam in UNITY #1 – the oversized, 40-page FIRST ISSUE of Valiant's next epic ongoing series by New York Times best-selling writer Matt Kindt and superstar artist Doug Braithwaite, in stores November 13th!
UNITY #1
Written by MATT KINDT
Art & Cover by DOUG BRAITHWAITE (SEP131344)
Pullbox Exclusive Variant by BRYAN HITCH (SEP131346)
Pullbox Exclusive Variant by J.G. JONES (SEP131345)
Pullbox Exclusive Variant by TRAVEL FOREMAN (SEP131349)
Pullbox Exclusive Variant by PAOLO RIVERA (SEP131347)
Pullbox Exclusive Variant by CLAYTON CRAIN (SEP131348)
Valiant 8-Bit Evolution Variant by DONOVAN SANTIAGO (SEP131350)
Valiant Signature Series Variant by BART SEARS (SEP131353)
Variant Cover by NEAL ADAMS (SEP131354)
B&W Sketch Variant by NEAL ADAMS (SEP131355)
Blank Variant also available (SEP131351)
Team USA Luge Variant also available (SEP131352)
$3.99/T+/32 pgs.
ON SALE 11/13/13 (FOC – 10/21/13)
X-O MANOWAR #19 (UNITY TIE-IN)
Written by ROBERT VENDITTI
Art by CARY NORD
Cover by CLAYTON CRAIN (SEP131356)
Pullbox Exclusive Variant by MIGUEL SEPULVEDA (SEP131357)
Variant Cover by BART SEARS (SEP131358)
$3.99/T+/32 pgs.
ON SALE 11/20/13 (FOC – 10/28/13)
– The Comic Book Critic