VALIANT and CINEFIX Deliver Animated
8-Bit Action to UNITY #1!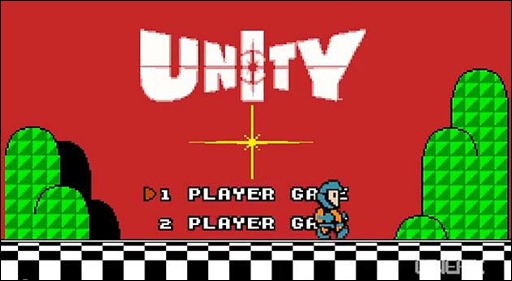 Valiant and CineFX team up to produce the UNITY #1 8-Bit Evolution Variant – Valiant's first fully animated 8-bit cover. Here's a look at Unity #1.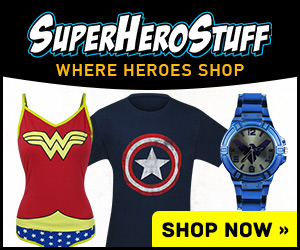 Press Release
To celebrate the release of UNITY #1 –  Valiant's first fully returnable comic book event – this November, Valiant is proud to announce a new partnership with CineFix, the ultimate destination for true movie buffs & filmmakers on YouTube!
As revealed today at the Hollywood Reporter, Valiant and CineFix have come together to produce the UNITY #1 8-Bit Evolution Variant – Valiant's first fully animated 8-bit cover! Simply use any smartphone to read the QR code embedded in the cover to unlock an exclusive CineFix "8-Bit Cinema" animated short starring the team of heroes behind the year's biggest comic book event – X-O Manowar, Toyo Harada, Eternal Warrior, Ninjak and Livewire!
"We couldn't be more excited to work with Valiant on this unique opportunity," said Philip Byron of BermanBraun, the media company behind CineFix. "It's not everyday that you help launch a major comic book series through digital video. The collaboration between UNITY #1 and '8-Bit Cinema' is a prime example of transmedia storytelling."
"This really is a dream project for Valiant," said Valiant Executive Editor Warren Simons. "We've been huge fans of CineFix's '8-Bit Cinema' since day one, and the CineFix team, along with our Assistant Editor Josh Johns, have managed to the capture the heart and soul of the characters behind UNITY."
Written by New York Times best-selling writer Matt Kindt (Justice League of America, Mind MGMT) and superstar artist Doug Braithwaite (Journey into Mystery), UNITY #1 is the FIRST ISSUE of an all-new ongoing series launching Valiant's first ever super-team into battle against X-O Manowar!
As announced previously, UNITY #1 will be 100% returnable for qualifying retailers and feature five limited Pullbox Exclusive Variants (available to fans who pre-order with their local retailer) from a "murderers's row" of comics all-stars – Bryan Hitch (The Ultimates, Age of Ultron), J.G. Jones (Final Crisis, Wanted), Travel Foreman (Animal Man), Paolo Rivera (Daredevil) and Clayton Crain (Ghost Rider, Carnage). Artist Doug Braithwaite and colorist Brian Reber have also joined Valiant on an exclusive basis for the launch of UNITY #1.
To kill a king…he has created an army. The world's most dangerous man, Toyo Harada, has been struck by the one thing he never thought possible – fear. Halfway across the globe, a new power threatens to topple modern civilization and, to preempt the cataclysm that is to come, Harada will unite the most unforgiving team the world has ever known – UNITY. Their mission: defeat the threat responsible for the destruction of MI-6, the decimation of an alien world, and the occupation of Eastern Europe… Unseat the warrior king armed with the universe's most powerful weapon… Kill X-O Manowar!
You've heard the buzz. You've seen the reviews. On November 13th, start reading here to discover the most acclaimed universe in comics. UNITY #1 is the perfect entry point for new readers!
UNITY #1
Written by MATT KINDT
Art & Cover by DOUG BRAITHWAITE (SEP131344)
Pullbox Exclusive Variant by BRYAN HITCH (SEP131346)
Pullbox Exclusive Variant by J.G. JONES (SEP131345)
Pullbox Exclusive Variant by TRAVEL FOREMAN (SEP131349)
Pullbox Exclusive Variant by PAOLO RIVERA (SEP131347)
Pullbox Exclusive Variant by CLAYTON CRAIN (SEP131348)
Valiant 8-Bit Evolution Variant by DONOVAN SANTIAGO (SEP131350)
Valiant Signature Series Variant by BART SEARS (SEP131353)
Variant Cover by NEAL ADAMS (SEP131354)
B&W Sketch Variant by NEAL ADAMS (SEP131355)
Blank Variant also available (SEP131351)
Team USA Luge Variant also available (SEP131352)
$3.99/T+/32 pgs.
ON SALE 11/13/13 (FOC – 10/21/13)
– The Comic Book Critic