Groo vs. Conan TPB Preview
(Dark Horse)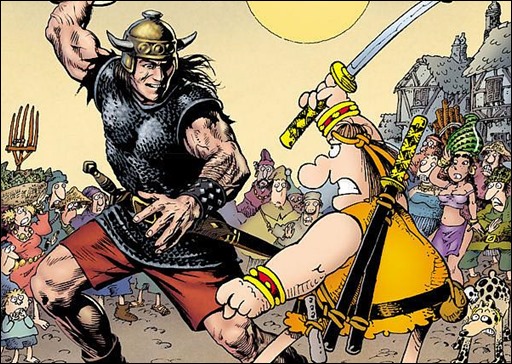 Here's a five page preview of Groo vs. Conan, a trade paperback collection of the miniseries by writer Mark Evanier and artist Sergio Aragones & Thomas Yeates, on sale April 1st, 2015 from Dark Horse.
GROO VS. CONAN TPB
Writer: Mark Evanier
Artist: Sergio Aragonés, Thomas Yeates
Colorist: Tom Luth
Cover Artist: Thomas Yeates
SWORDS! SORCERY! STUPIDITY!