Groo vs. Conan TPB Preview
(Dark Horse)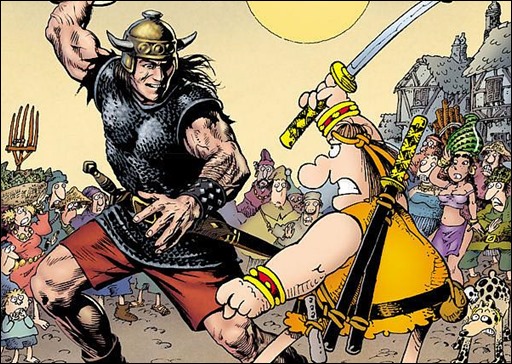 Here's a five page preview of Groo vs. Conan, a trade paperback collection of the miniseries by writer Mark Evanier and artist Sergio Aragones & Thomas Yeates, on sale April 1st, 2015 from Dark Horse.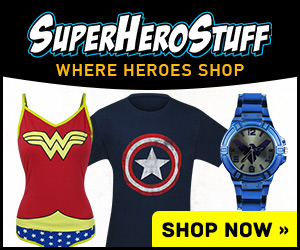 GROO VS. CONAN TPB
Writer: Mark Evanier
Artist: Sergio Aragonés, Thomas Yeates
Colorist: Tom Luth
Cover Artist: Thomas Yeates
SWORDS! SORCERY! STUPIDITY!
The indomitable barbarian Conan meets the insufferable birdbrain Groo in this comic crossover centuries in the making! Only in the addled brain of Sergio Aragonés, with help from Mark Evanier and Thomas Yeates, could these mismatched warriors ever cross swords! Fantasy adventure has never been so dumb, or so fun! Collects #1–#4.
"Longtime Groo fans will find a lot to love here."—Newsarama
"I was grinning ear to ear the whole time."—Comic Spectrum
Genre: Fantasy, Humor
Publication Date: April 01, 2015
Format: FC, 128 pages; TPB, 7″ x 10″
Price: $16.99
Age range: 8
ISBN-10: 1-61655-603-X
ISBN-13: 978-1-61655-603-7