Preview of Sex Criminals #2 (Image)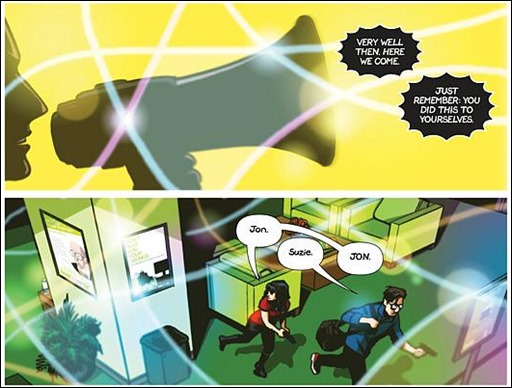 Here's a six page preview of Sex Criminals #2 by writer Matt Fraction and artist Chip Zdarsky from Image Comics – on sale October 23rd, 2013.
SEX CRIMINALS #2
story MATT FRACTION
art / cover CHIP ZDARSKY
OCTOBER 23
32 PAGES / FC / M
$3.50
So who's the boy with the same sexy-time time-stopping gifts as Suzie? Meet John, who until last night thought he could freeze time with his junk. At long last not alone, what kind of horny hijinx will he and Suzie get up to together? What ANY of us would do if having sex stopped the whole world: We'd do crimes.