Marvel Reveals Unprecedented Marketing & Promotions for ORIGINAL SIN!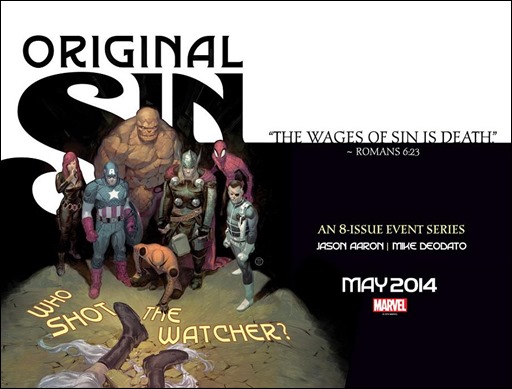 Original Sin, the Marvel Comics blockbuster event of 2014, will receive an unprecedented mass media promotional push ahead of its release in May 2014. The media blitz will continue in for the length of the event, which extends from May to September.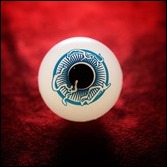 Press Release
This May, the marquee comics event of the year kicks off in the must-read ORIGINAL SIN #1. Today, Marvel is proud to announce that Original Sin will reach unprecedented levels of marketing and promotion, exceeding the mass media buzz of any other previous event in Marvel's comic book history.
The death of a fan-favorite Marvel character sets the stage for a dangerous race to find his killer. Who shot the Watcher, and why have they removed his eyes? The killer is on the loose with the deepest, darkest secrets of the Marvel Universe at their disposal. It could be anyone!