A Desperate Last Stand on Battleworld – Your New Look at ULTIMATE END #1!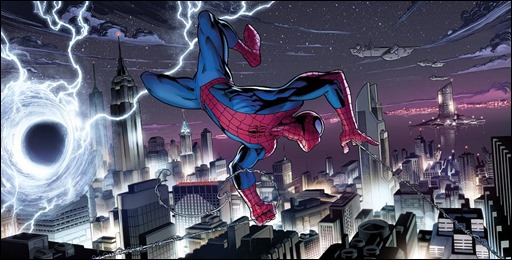 Bendis & Bagley Bring You the End of the Ultimate Universe!
Here's a short unlettered preview of Ultimate End #1, a Secret Wars series by writer Brian Michael Bendis and artist Mark Bagley, on sale May 20th, 2015 from Marvel Comics.
Press Release
As the Secret Wars begin, the Ultimate Universe reaches its end!