All-New Marvel NOW! Brings New Series, New Creators, and More!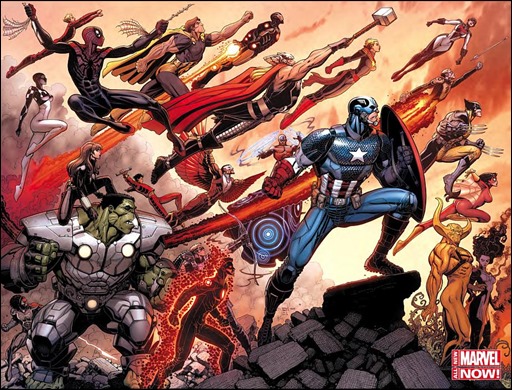 This past week at New York Comic Con, Marvel Comics announced a whole slew of new MarvelNOW! series to be released in the coming months.
Here is a listing of those new series along with their cover art. Check them out!
Press Release
New York Comic Con may be behind us, but All-New Marvel NOW! is just getting started! This Winter, the Marvel Universe heads in an exciting, all-new direction to deliver the best comics on the market with all-new ongoing series from blockbuster creators AND must read .NOW entry #1 issues for all readers!
"All-New Marvel NOW! ushers in 2014 with bold new launches and exciting new story lines for ongoing series that provide wide-open doorways into the Marvel Universe," explained Axel Alonso, Editor In Chief, Marvel Entertainment.  "With new voices joining our creative chorus, and new heroes stepping into the spotlight, the Marvel Universe is about to expand in every way possible.  Our NYCC announcements were only the tip of the iceberg — we've plenty more to come."