Marvel NOW! First Look At The Cover To UNCANNY AVENGERS #1!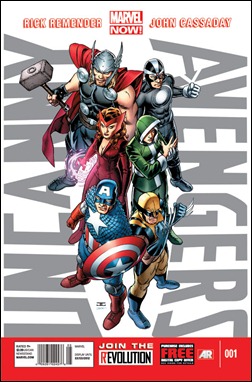 Press release
This October, dive headfirst into Marvel NOW! as the superstar dream team of Rick Remender (Uncanny X-Force, Venom) and John Cassaday (Astonishing X-Men, Captain America) deliver high stakes action in UNCANNY AVENGERS #1 – sporting a jaw-dropping cover by Cassaday!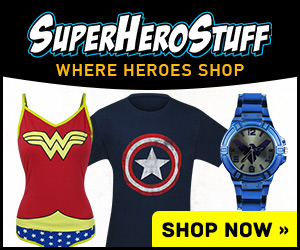 No fan can miss the blockbuster debut of an all-new Avengers team featuring members from all across the Marvel Universe…a team uniting Avenger and X-Man alike! But following the devastating events of Avengers VS X-Men, can Captain America pull together a team that can get along for its first mission?
Plus, Uncanny Avengers #1 is the first title to sport the all-new Marvel NOW! cover design!
"We're no longer going to be locked into where our logos are placed, which has traditionally been the top third of our covers, and we're going to start to look at our covers with an eye towards strong design and commerciality above all else, explained Marvel Chief Creative Officer, Joe Quesada. "What's going to attract the reader's eye, what's going to make them want to buy that particular title? That's the first question our artists and editors are going to ask themselves."
Also! Every new issue with the Marvel NOW! branding comes packaged with a code for a FREE digital copy on the Marvel Comics app.
And that's not all because readers will be able to take the Marvel NOW! experience even further by unlocking access to exclusive behind the scenes extras utilizing special augmented reality technology with the Marvel AR app powered by Aurasma. This is exciting bonus content that you cannot access anywhere else!
Have you joined the Marvel ReEvolution? Join the conversation on Twitter with #MarvelNOW!
For more on MarvelNOW!, please visit NOW.Marvel.com!
UNCANNY AVENGERS #1
Written by RICK REMENDER
Art & Cover by JOHN CASSADAY
ON SALE THIS OCTOBER!
– The Comic Book Critic