KISS Kids #1 Preview!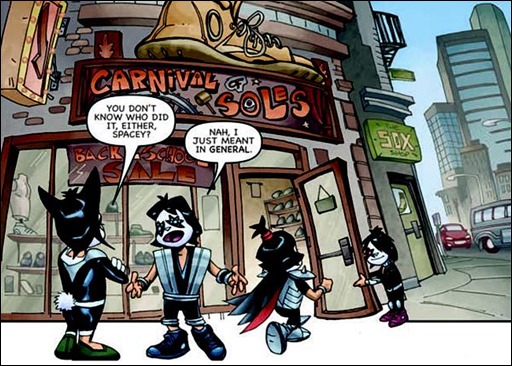 Here is a 7 page preview of KISS Kids #1 by Chris Ryall, Tom Waltz, & Jose Holder, on sale August 21st, 2013 from IDW Publishing.
KISS Kids #1 (of 4)
Chris Ryall, Tom Waltz (w) • Jose Holder (a & c)
Presenting the adventures of Li'l Demon, Starchild, Catkid, and Spacey… the KISS Kids gang! This rockin' new comic offers adventures for all ages (and many in-jokes and familiar characters for the KISS faithful, too). No blood or fire here, just laughs and fun tales of the little costumed maniacs and the crazy town in which they live.