Valiant Previews:
X-O MANOWAR #26 (ARMOR HUNTERS) &
SHADOWMAN: END TIMES #3 (of 3)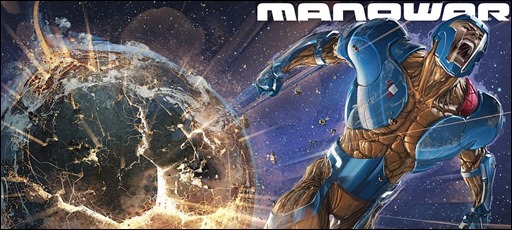 Here's a preview of two titles on sale June 25th, 2014 from Valiant Comics: X-O Manowar #26 by Robert Venditti & Diego Bernard and Shadowman: End Times #3 by Peter Milligan & Valentine De Landro.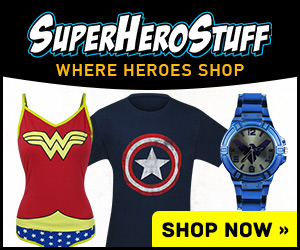 X-O MANOWAR #26 (ARMOR HUNTERS)
Written by ROBERT VENDITTI
Art by DIEGO BERNARD
Chromium & Standard Edition Covers by CLAYTON CRAIN* (APR141420/APR141419)
Character Design Variant by CLAYTON CRAIN (APR141421)
Armor Hunters Variant by TREVOR HAIRSINE (APR141422)
ARMOR HUNTERS unleashes an all-new starting point for the world's most wanted hero – X-O Manowar – right here with a brand new story arc by Robert Venditti (Armor Hunters, The Flash) and Diego Bernard (Red Lanterns)!
Abducted from his own time by a vicious alien race, the courageous Visigoth warrior known as Aric of Dacia spent years in slavery among the stars before escaping with his captors' most feared weapon – the X-O Manowar armor. Now, stranded in the modern day, the world's most primitive man also just happens to wield its most powerful weapon. But what is the X-O Manowar armor? And who before Aric of Dacia dared to wield its incalculable power? The ARMOR HUNTERS hold the key to the armor's untold history and – one way or another – they'll crush anything that dares threaten their secret.
CHROMIUM EDITION: $5.99 | STANDARD EDITION: $3.99
T+ | 32 pgs. | ON SALE 6/25/14 (FOC – 6/2/14)
---
SHADOWMAN: END TIMES #3 (of 3)
Written by PETER MILLIGAN
Art by VALENTINE DE LANDRO
Cover by LEWIS LAROSA
Variant Cover by RUSSEL DAUTERMAN
The curse of the shadow loa is a terrible cross to bear…and Jack Boniface is about to be crushed by it.
As an army of voodoo invisibles makes war on Shadowman, the tortured spirit inside Jack will begin to consume his soul – and force a final confrontation with his greatest enemy, Master Darque…once and for all.
$3.99 | T+ | 32 pgs.
ON SALE 6/25/14 (FOC – 6/2/14)
– The Comic Book Critic