ARCHER & ARMSTRONG #25 –
A Giant-Sized Anniversary Hullabaloo!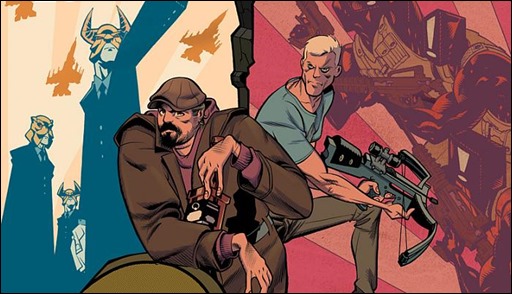 Here's your first look at Archer & Armstrong #25 – A giant-sized anniversary issue – on sale October 29th, 2014 from Valiant Comics.
Press Release
This October, somebody call the fire marshall because ARCHER & ARMSTRONG #25's epic rager is about to get out of control!
Valiant is proud to announce that New York Times best-selling writer John Layman (Chew, Detective Comics) will join red-hot artists Joe Eisma (Morning Glories), Khari Evans (Harbinger), Andy Kuhn (Teenage Mutant Ninja Turtles) and Ramon Villalobos (Original Sins) as the latest colossal talents stepping on board ARCHER & ARMSTRONG #25 – October's oversized, 48-page anniversary celebration of Valiant's conspiracy-smashing, globe-trotting adventure duo!