A World On The Brink –
Your First Look At INFINITY #6!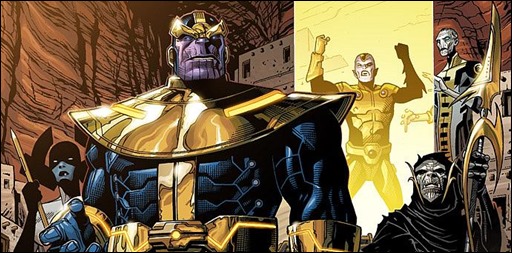 Don't Miss the Heart-Stopping Conclusion to the Biggest Comic Event of the Year!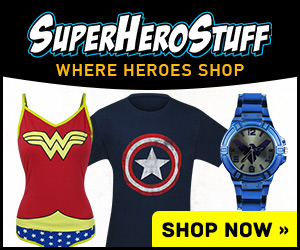 Here's a quick first look at Infinity #6 by writer Jonathan Hickman and artist Jim Cheung, featuring a cover by Adam Kubert, courtesy of Marvel Comics – on sale November 20th, 2013.
Press Release
It's all come down to this! Marvel is proud to present your first look at Infinity #6 – the final epic chapter in the blockbuster comic event of the year, brought to you by the star studded creative team of Jonathan Hickman and Jim Cheung!
Earth isn't the only "Avengers World" anymore! Races from all across the galaxy now stand united in an Avengers Universe! Only with their combined might can Earth's Mightiest Heroes make their final stand against the destructive alien race known as the Builders.
Now, as the Avengers' astronomic altercation to save an entire universe draws to its epic conclusion, the greatest threat has arrived at their own front door! Earth has been laid siege by Thanos, the galaxy's most ruthless marauder. The Avengers have returned home to their foremost fear – a broken and destroyed planet. Attilan lays in ruins as Thanos makes his final play to capture his wayward son Thane. But what will remain of Earth once he catches his prey?
"Will the Avengers cavalry arrive in time to save Earth?  And indeed, what will be left on Earth to save?" says Marvel Comics Editor In Chief Axel Alonso.  "We promised an epic ending, and we're going to deliver one — along with an eye-popping epilogue that'll have readers buzzing about the future of the Marvel Universe."
This is the one you've been waiting for! All-out war between the heroes of Earth and the forces of Thanos – and the results will send shockwaves through the Marvel Universe for years to come! Don't miss the cataclysmic conclusion to what's been called "Marvel's strongest event series in years" when Infinity #6 hits this November!
INFINITY #6
Written by JONATHAN HICKMAN
Art by JIM CHEUNG
Cover by ADAM KUBERT
Variant Covers by Skottie Young, Jerome Opeña, In-Hyuk Lee, & Terry Dodson Also Available
FOC – 10/28/13  On-Sale 11/20/13
Every issue of Infinity includes a code for a free digital copy of that same comic on the Marvel Comics app for iOS and Android devices. Additionally, each issue of Infinity features special augmented reality content available exclusive through the Marvel AR app – including cover recaps, behind the scenes features and more that add value to your reading experience at no additional cost.
The Biggest Heroes.  The Biggest Threats. The Biggest Sacrifices. This is Marvel's INFINITY.
– The Comic Book Critic