Peter Parker Meets Kamala Khan This October in AMAZING SPIDER-MAN #7!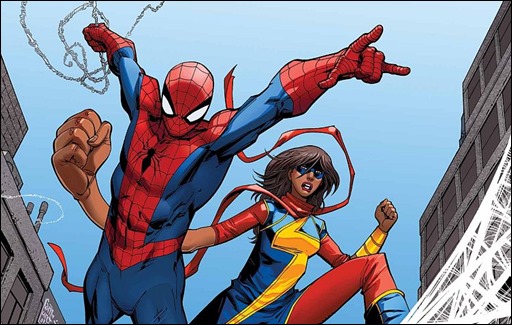 Here's a preview of Amazing Spider-Man #7 by writers Dan Slott & Christos Gage and artist Giuseppe Cammuncoli, on sale October 8th, 2014 from Marvel Comics.
Press Release
Together for the first time! The Amazing Spider-Man meets the Miraculous Ms. Marvel in the super hero team-up you've all been waiting for in October's AMAZING SPIDER-MAN #7! And if that's not enough, New York Times-bestselling creators Dan Slott, Christos Gage and Giuseppe Cammuncoli also bring you to the Edge of Spider-Verse!