Peter Parker Meets Kamala Khan This October in AMAZING SPIDER-MAN #7!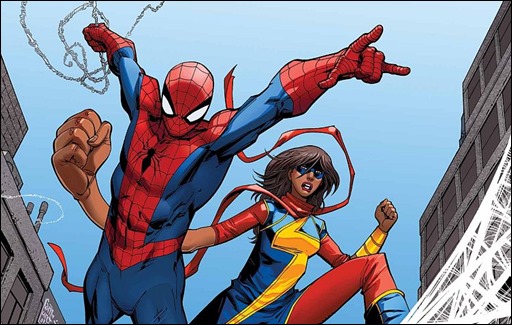 Here's a preview of Amazing Spider-Man #7 by writers Dan Slott & Christos Gage and artist Giuseppe Cammuncoli, on sale October 8th, 2014 from Marvel Comics.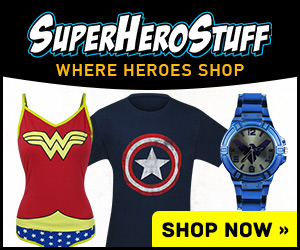 Press Release
Together for the first time! The Amazing Spider-Man meets the Miraculous Ms. Marvel in the super hero team-up you've all been waiting for in October's AMAZING SPIDER-MAN #7! And if that's not enough, New York Times-bestselling creators Dan Slott, Christos Gage and Giuseppe Cammuncoli also bring you to the Edge of Spider-Verse!
As Spidey and Ms. Marvel face someone who looks a lot like Captain Marvel, meet the mysterious Spider-UK – but what is his connection to Spider-Verse? Seeds of the biggest Spider-Man story of all time are sown here, and no fan can afford to miss the epic AMAZING SPIDER-MAN #7 – on-sale this October!
For more on Spider-Verse, visit Marvel.com and join in on the conversation on Twitter using #SpiderVerse.
AMAZING SPIDER-MAN #7 (AUG140795)
Written by DAN SLOTT with CHRISTOS GAGE
Art & Cover by GIUSEPPE CAMMUNCOLI
Variant Covers by JAVIER PULIDO (AUG140796) And GARY CHOO (AUG140799)
Deadpool 75th Variant by MICHAEL GOLDEN (AUG140797)
Hasbro Variant Also Available (AUG140798)
FOC 9/15/14, ON-SALE 10/08/14
– The Comic Book Critic